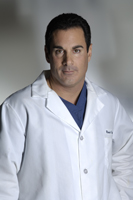 Men seeking to enhance their look while maintaining a masculine and natural appearance can achieve their desired results through Dr. Fiorillo's advanced skills and expertise
New York, NY (PRWEB) May 11, 2011
As the significant baby boomer population ages, statistics find that more and more individuals are turning to cosmetic surgery to correct or prevent unwanted signs of aging, often citing that they want to look as young as they feel. And unlike common misconceptions, these procedures are not only performed on women. Men are now undergoing cosmetic surgery procedures at rapidly increasing rates. Dr. Michael Fiorillo, a board-certified plastic surgeon, performs treatments tailored to the unique aesthetic goals of male patients at his New York practice.
According to the American Society of Plastic Surgeons, men underwent over 1.1 million cosmetic procedures in 2010, a two percent increase from the year before. Certain procedures saw a much more significant increase, with male facelifts up 14 percent and ear surgery (otoplasty) for men increasing 11 percent from 2009's statistics. Other popular procedures for men included BOTOX® Cosmetic and other soft tissue fillers, liposuction and breast reduction for gynecomastia.
As compared to previous years, the statistics from 2010 showed a majority of increases in surgical procedures rather than minimally invasive alternatives. Surgical procedures are often sought by those seeking more noticeable improvements to their appearance, and can usually be performed on an outpatient basis for more convenient and less costly treatments.
These procedures are not just being sought by celebrities and other high-profile individuals. Similar to the trends in women's plastic surgery, more and more "average" men are now seeking cosmetic improvements, taking advantage of the many safe, minimally invasive and effective procedures currently available. When performed by a well-trained and experienced surgeon, patients can achieve stunning results with only minimal downtimes from their daily activities.
Men seeking to enhance their look while maintaining a masculine and natural appearance can achieve their desired results through Dr. Fiorillo's advanced skills and expertise. Most procedures are performed in his outpatient surgical facility in New York, allowing patients to undergo treatment with little to no interruption to their everyday lives.
About Dr. Fiorillo
Dr. Fiorillo is a highly respected and well-known plastic surgeon in New York who frequently appears in the national media as an expert opinion in this popular field, including appearing as a breast specialist on The Real Housewives of New Jersey.
Board-certified in Plastic and Reconstructive Surgery, Dr. Fiorillo graduated with his medical degree at the top of his class at Chicago Medical School, and completed residency training in general surgery at State Island University Hospital. He also completed a fellowship in plastic surgery at the University of Medicine and Dentistry of New Jersey.
In 2004, Dr. Fiorillo opened an outpatient surgical facility where he performs most of his plastic surgery procedures, providing comfort and convenience for his patients. Dr. Fiorillo's New York Plastic Surgery practice is located at 960 Park Avenue, New York, NY 10028, with additional offices in Englewood, N.J. and Pearl River, N.Y., and can be reached at 866-537-0954 or http://www.drfiorillo.com.
###