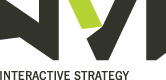 Social media is so commonly used for public relations and customer services that its potential to drive qualified leads is often overlooked.
Montreal, Quebec (PRWEB) May 12, 2011
Canada's largest search marketing and social media agency will be delivering a talk at Salon Ecom Montreal on May 18, 2011. NVI's presentation will focus on how ecommerce portals can leverage social media in a way that generates sales and increases their brand profile within targeted communities.
In a session titled Social Media for Ecommerce, NVI's Senior Strategist, CT Moore, and Social Media Director, Thomas Langdale, will explore how different social channels can be used to (1) target qualified users and (2) drive sales online. The presentation will first address how to leverage social media for SEO, and look at how a social content strategy can help brands rank on targeted keywords.
NVI will then go on to explore the best practices of using Facebook for ecommerce and how to integrate inventory onto Facebook Pages and drive direct sales. Finally, NVI will discuss how Facebook Ads can be used to "hyper target" users, grow customer bases, and gather user-data that can be used to increase conversion rates.
"Social media is so commonly used for public relations and customer services that its potential to drive qualified leads is often overlooked," said CT Moore, Senior Strategist at NVI. "So we look forward to sharing our experience and insight into how to properly set-up and manage social media campaigns that generate a direct return on marketing investment."
Salon Ecom Montreal is an all day event that will be held at the Palais des Congrès in Montreal on May 18, 2011. The purpose of this event is to explore all aspects of ecommerce strategy and best practices. Those interested in attending can register here.
An accomplished blogger, podcaster, and speaker, CT Moore's work has spanned a variety of media, including print, online, radio, and television. CT manages the SEO, PPC, and social media needs for both NVI and several of its clients. He also sits as a Staff Editor for the AdAge Power 150 blog, Revenews.com
As Social Media Director at NVI, Tom Langdale manages the agency's social media department. As an important part of NVI's full service marketing team, the social department at NVI is responsible for the creation and promotion of viral content, online PR campaigns, brand monitoring, and community management.
About NVI
With 55 employees, NVI is the largest SEO & Social Media agency in Canada, with offices located in Montreal and Toronto. NVI is one of the few Canadian companies to offer a fully integrated online approach. From web development to web marketing, all our services can be found under one roof, in a perfectly bilingual environment. We work closely with clients to help them achieve their online goals, identifying the tools needed to reach them, developing solutions to generate results.
###