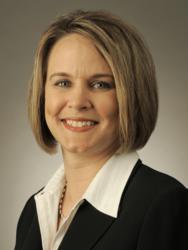 Being emotionally neutral is the most difficult, yet most critical skill a divorcing parent must have. By learning coping techniques to help deal with the emotional impact they can be more effective and available parents.
Wheaton, IL (PRWEB) May 11, 2011
The word "divorce" doesn't conjure up positive thoughts of family wellness, but emotionally neutral parents can strengthen family relationships, even during the divorce process and later as a divorced family, according to Deborah A. Carder, a Partner with Schiller DuCanto & Fleck, the nation's leading family law firm.
Carder, who has litigated highly complex family law cases for more than a decade, says a change in Illinois law in 2006 to require parents to attend a parenting education course, has had a very positive impact on the outcome of child custody proceedings. The family law attorney explains that in DuPage, Kane and Will counties, where she practices law, within 60 days of the first court appearance parents are required to complete a parent education program. "It is extremely important for parents to take the class early in the process," advises Carder. The program teaches parents to deal with adult problems in ways that avoid harm to their children's emotional well being.
"Typically parents are so trapped in their own emotional chaos, not to mention the arduous divorce procedure, that they involve their children in the process without even knowing it", she notes. The commonly heard statements such as, "Your mother is a liar," or, "I can't afford that because your father hasn't paid support this month," are damaging to children, but equally damaging is the inability of a parent to manage their emotions. "Being emotionally neutral is the most difficult, yet most critical skill a divorcing parent must have," advises Carder. "By learning coping techniques to help deal with the emotional impact they can be more effective and available parents," she adds.
Family Wellness Month, recognized every year in May, is supported nationally to increase awareness and empower parents with practical solutions, extensive resources and specific services for family wellness, including parenting courses offered during the divorce process.
Carder acknowledges that the divorce process can be long and painful, adding that a recent change in laws has also helped to move child custody procedure forward in a timelier manner. In the past it could have taken three years to settle a child custody case. Present law requires the case be resolved in 18 months. "The true benefit is that all parties can end conflict and move forward onto the next stage of their life," she adds.
Moving forward is an important outcome of any case to Carder, but she also says her ultimate goal from the first time she meets with a client is to give them the tools, resources and support during the process that enables them to be a good parent to their children, the ability to focus on their professional life, continue to enjoy their personal interest and to help them move forward in life while she handles the legal aspect of the divorce.
Carder approaches every case in a straightforward manner in order to achieve the most efficient results for her clients. She recognizes that every client has unique circumstances and handles each case differently, but always with the client's goals in mind. She settles cases in a traditional or collaborative fashion when appropriate and, when not, she is always prepared to take the case to trial.
Since 2007, Carder has consistently received the honor of being selected by her peers as a Leading Lawyer in Illinois. She has been named as one of the Top 100 Women Consumer Lawyers in Illinois. She has also been named as a 2008-2010 Illinois Rising Star by Illinois Super Lawyers. Most notably, Ms. Carder was chosen in 2010 by the Law Bulletin Publishing Company as one of the "40 Attorneys Under 40 in Illinois to Watch."
Ms. Carder is a published author on family law issues and assisted in redrafting the DuPage County local court rules which govern domestic relations cases. She is currently the First Vice President of the DuPage Association of Women Lawyers. While Ms. Carder's primary practice is in DuPage County, she regularly litigates cases in Kane and Will Counties where she is also a member of the local bar associations.
Schiller DuCanto & Fleck LLP works with clients using a team approach to achieve the best possible results for those going through divorce and family transitions. The firm is the largest family law practice in the U.S and provides the most comprehensive legal resources available in this sensitive yet complex area of practice. Schiller DuCanto & Fleck LLP has offices in Chicago, Lake Forest and Wheaton, Illinois. Further information on the firm can be found at http://www.sdflaw.com/.
###