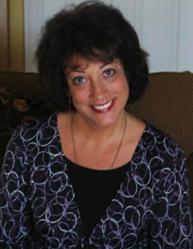 Seattle, WA (PRWEB) May 12, 2011
MissionWise®, the consulting division of Comprehensive Health Education Foundation (C.H.E.F.®) that helps health and human service nonprofits become stronger and more sustainable in their efforts to eliminate health inequities, announced that it has hired Mary Cleveland as its new Director of Development and Strategic Partnerships. In this position, Cleveland will have responsibility for revenue generation through direct sales, strategic relationships, and management of the MissionWise sales team, reporting to Pamela Block, MissionWise Vice President.
With much of her professional career spent in consultative sales, Cleveland brings a wealth of professional experience to the MissionWise team, including over seventeen years of market and business development, sales leadership, and strategic partnership development. She has spent her professional career developing strategic relationships with global organizations to help them increase productivity through comprehensive consulting services and performance solutions.
Cleveland joins MissionWise from Taleo Corporation, and was previously with SkillSoft and Thomson Corporation, where she had been responsible for leading an executive sales team and managing large enterprise-wide, global client relationships with organizations including Verizon, Tyco, Siemens, Lockheed Martin and Cap Gemini Ernst & Young.
"We are delighted that Mary has joined our rapidly-expanding MissionWise team, particularly as we continue to grow our practice and provide consulting services to help nonprofits build their business capacity and financial sustainability," said Pamela Block, MissionWise Vice President. "Mary will provide a new level of sales leadership, relationship development, and discipline needed for our continued growth and success, and we look forward to her contributions as MissionWise seeks ways to better serve our current markets, identify opportunities to reach new ones, and continue to support our mission."
Cleveland resides in Florida and continues to be an active supporter and contributor to a variety of nonprofit organizations including American Red Cross, Doctors Without Walls, Joyce Meyer Ministries, and PAWS. Cleveland attended the University of Wisconsin.
About MissionWise®
MissionWise offers consulting, training, and mentoring expertise in building capacity so health and human service nonprofits and organizations can become stronger, more sustainable, and better achieve their missions. Its diverse clients include foundations, grantees, and other health and human service organizations such as The Robert Wood Johnson Foundation, The California Endowment, Virginia G. Piper Charitable Trust, Healthcare Georgia Foundation, Virginia Health Care Foundation (VHCF), Marin Community Foundation, Public Health Law & Policy (PHLP), Southwest Autism Research and Resource Center (SARRC), AGUILA Youth Leadership Institute, Houston Community Health Centers, Inc., City and County of San Francisco, Image for Success, Adopt A Family of Marin, among many others. For information about MissionWise, please visit http://www.missionwise.org or call 1.800.323.2433.
About Comprehensive Health Education Foundation
Founded in 1974, Seattle-based Comprehensive Health Education Foundation (C.H.E.F.®) is a nationally known nonprofit organization whose mission is to promote health and quality of life through education. With a long history of innovation in bringing better health to individuals and communities, C.H.E.F.'s efforts today focus on reducing health inequities through a powerful combination of advocacy, education, grant-making, and partnerships, as well as consulting. Whether assisting organizations in becoming more effective advocates for change as part of its Health Equity Partners™ division, or providing consulting to help organizations become more sustainable through its MissionWise® division, C.H.E.F. brings together foundations, government, nonprofits, and coalitions to create a social movement to eliminate health inequities. For information about C.H.E.F. and MissionWise, please visit http://www.chef.org and http://www.missionwise.org or call 1.800.323.2433.
# # #