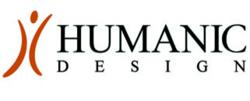 "We have accomplished a number of important design and service improvements during our three year partnership which have provided us with enthusiastic reviews from our clients"
Rockville (PRWEB) May 23, 2011
To celebrate their continuing partnership, Expaticore and Humanic will be giving away an iPad 2 at The World at Work conference in San Diego. Attendees who register will be entered to win on the drawing to be held at the conclusion of the show.
"We have accomplished a number of important design and service improvements during our three year partnership which have provided us with enthusiastic reviews from our clients" said Expaticore's founder and president, Dave Leboff. Mr. Leboff is known as an innovator in the industry and for his pursuit of optimal global mobility solutions for clients. "Humanic Design is pleased with the Expaticore partnership and their dedication to clients over the past year is evident with investments that provide optimal technical solutions," said Steve Brander, Vice President of Sales and Business Development for Humanic.
The synergy between the companies has allowed both organizations to grow gainfully as the technology reduces a need for additional resources with automated processes. With Humanic Design, Expaticore clients are being served at an ever-higher level and their satisfaction with Expaticore's outsourced service programs provided is at an all-time high.
About Expaticore Services LLC
Expaticore Services LLC provides international assignment administration and expatriate and global payroll solutions. Established in 2002 to offer expert guidance and support to clients that transfer employees worldwide, Expaticore has organically grown into a leading global payroll service and consulting firm with solutions that cover a broad spectrum of global human resources. Our clients include corporations and private firms across every industry, as well as NGO's and non-profit organizations. We are sized to provide personal service to smaller firms, while also having the knowledge, experience and scalable resources to deliver extraordinary results and return on investment for the largest multinational corporations. For more information, contact Dave Leboff at +1 (212) 239-2625 x 12 or dleboff(at)expaticore(dot)com.
About Humanic Design Inc.
Humanic Design has been a leading provider of human resource management solutions since its inception in 1982. The company is committed to solving HR, Payroll, Time and Attendance and Benefits Enrollment challenges and has supported hundreds of organizations in moving to a cohesive HR strategy. Humanic's software applications are affordable and scalable; providing feature-rich, yet easy-to-use solutions for almost any size organization. With a solid understanding of today's HRIS professionals' needs and specific industry requirements, Humanic Design is certain to have solved human resource problems for an organization like yours. Humanic is designed using Oracle technology and offers both licensed software and software delivered on demand via Humanic's SAS 70 certified data center(s). Visit Humanic on the Web at http://www.humanic.com.
For an Expaticore Demo visit: https://www2.gotomeeting.com/register/636548979
###