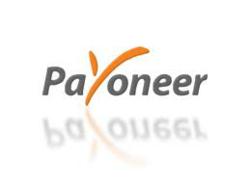 (PRWEB) May 13, 2011
Online payment provider Payoneer will attend Revenue Seminar in Ramat-Gan, Israel, on May 16-17. The company uses pre-paid MasterCard® cards to facilitate instant, global, and secure financial transactions. With clients ranging from e-commerce platforms to freelancers, Payoneer is an alternative to traditional payments such as checks.
By attending Revenue Seminar, Payoneer joins the world's leading Internet marketers for an exchange of ideas, secrets and strategies. The seminar, which reports 1,000 registrants this year, features high-profile speakers that will share the latest industry knowledge and offer practical advice.
Networking, direct access to industry leaders and preparing for future developments are the prevailing themes of the conference. Payoneer will have the chance to network with others at sessions, social events, and time in-between. At speaking events, the company will have the opportunity to ask leading experts direct questions that they may not have the opportunity to do otherwise. As the industry still grows, Payoneer will get a look at upcoming major players, products and industry trends.
Payoneer offers companies a branded MasterCard® card that recipients use to accept payments. Recipients use the card to make transactions at the register, ATM, and any other way one uses other MasterCard® cards. Employers, and anyone else with the recipient's email address, use their MasterCard® card to load their employees' cards from $20 to $1,000 a day. MasterCard® determines the international currency exchange rate at point sale with the most current data available. The Payoneer website provides records of each transaction.
The company's services are tailored to the specific industries of its hundreds of thousands of clients who make millions of payments. By using the MasterCard® for payments, recipients can avoid the long wait and hefty fees associated with traditional payment methods. Payoneer's global clients include iStockphoto, oDesk, and AliveMax.
Revenue Seminar was founded by Itay Paz, an Internet marketing entrepreneur with more than 11 years in the industry. He spends part of his time developing educational opportunities for fellow Internet marketers, working with industry leaders to provide an international format for professional development.
The seminar's top two speakers are Anik Singal, founder and CEO of Lurn, Inc., and entrepreneur Joel Comm, a New York Times best-selling author. The event, located at Leonardo City Tower Hotel in the Dmall Convention Center, also features ClickBank Vice President Dush Ramachandran, eBay sales prodigy Adam Ginsberg, and Ran Aroussi, co-founder of ClickIM.
Payoneer was founded by Internet commerce professional Yuval Tal. His over 20-year career focuses on pre-paid credit card transactions, security technologies, and currency exchange. He previously founded the half-billion company E4X, now known as FiftyOne. E4X was one of the first leading online international payment platforms.
Headquartered in New York, Payoneer has an R&D center in Tel Aviv, Israel. The company uses Choice Bank Limited and First Covenant Bank for servicing and is a certified MasterCard® Merchant Service Provider (MSP). The start-up was funded by Crossbar Capital, Greylock Partners, and Carmel Ventures.
###