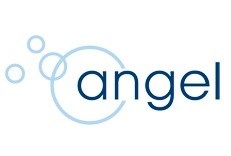 (PRWEB UK) 13 May 2011
Wimbledon is a traditional summer British past time, and the game makes for thirsty work for competitors. For the past three years tennis champs at the event have called upon the Nations favourite water suppliers, Angel springs the UK's leading water cooler service provider, to quench their thirst.
Spectators at Wimbledon can also refresh themselves with water from Angel Springs, and with forecasters predicting a particularly hot summer, they will be in more demand than ever this year.
Angel Springs normally supply 50 water coolers and up to 800 bottles of pure English spring water during the two week championships and distribute the supplies via their Chiltern distribution network to ensure everyone at the event is kept refreshed and hydrated.
This year Angel Springs will be ensuring they can cater to an even greater demand, due to the high temperatures and they remind the public attending such events this summer of the importance of staying hydrated, which is vital for good health and sustaining energy.
No doubt stalls around the event will be selling alternatives , but why not take a leaf out of the tennis champs books, and rejuvenate your body with the purity of water.
To find out more about Angel Springs visit http://www.angelsprings.com or call 0845 370 1177
Angel Springs is the UK's leading water cooler service provider. Established since 1989 they provide both bottled and mains fed water coolers and water dispensers to businesses and organisations throughout the UK. Focussing on delivering local service, nationally they service over 45,000 water coolers from eight depots throughout the UK and employ over 180 staff.
Contacts:
John Dundon – Managing Director
Telephone: 07802 809424
Email: jdundon(at)angelsprings(dot)com
John Murphy – Commercial Director
Telephone: 07903 943 043
Email Jmurphy@angelsprings(dot)com
###