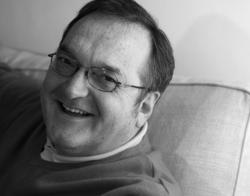 This is an excellent initiative, and will help Scotland as we work to achieve our low carbon future and lead the global renewables revolution.
Edinburgh, Scotland (PRWEB UK) 12 May 2011
The Environment Agency has approved the UK's most challenging carbon reduction scheme to date, that will require companies and organisations to cut their greenhouse gas emissions by a minimum of 3% every year.
The Carbon Masters Standard (CMS), developed by an Edinburgh-based consultancy, climate change scientists and business leaders, goes further than the six existing carbon emissions reduction and certification schemes which are all based on levels set by the Carbon Trust.
Existing schemes require firms and public bodies to cut absolute emissions by any amount and up to 2.5% relative to output by monitoring and reducing their usage of gas and electricity, on-site fuel and fuel from company-owned transport.
The CMS has three levels of compliance, the highest of which is the gold standard. Companies which achieve the first two levels, whose requirements are in line with existing schemes, have the option of progressing to the third tier, demonstrating higher levels of commitment to affecting climate change.
The Carbon Masters Gold Standard requires participants to monitor and reduce a range of additional sources of carbon output, including business travel and waste with a target of cutting their absolute emissions by 3% every year.
It is aimed principally at the 2,784 UK companies and organisations that, from next April, will be required to pay a carbon tax under the Government's Carbon Reduction Commitment Energy Efficiency Scheme (CRC).
By signing up for the Standard, businesses and organisations can claim early action credits under the CRC, improving their position in the published performance league tables.
Those which consume at least 6000MWh of qualifying electricity will be obliged to pay a levy of £12 per tonne of carbon dioxide they produce. Revenue from the sale of CRC allowances, totalling £1billion-a-year by 2014/15, will be used to support the public finances, including spending on the environment.
Carbon Masters, a consultancy based at Edinburgh University, has calculated that the biggest companies could pay more than £20m-a-year for the environmental levy unless they reduce their carbon footprint in the next 12 months.
With increased prices and usage factored in, public bodies that fail to take action could see their energy costs nearly double over four years.
Kevin Houston, the consultancy's chief executive, said the CMS represented a "best in class" standard and was aimed at all companies and bodies determined to demonstrate their commitment to running their organisations in a sustainable manner.
"In developing the standard particular emphasis has been placed on the latest climate change science, and the legislative requirements relating to carbon emission reduction targets contained in the UK and Scottish Climate Change Bills," he said.
"In this way, organisations achieving the standard will be recognized for doing the right thing in tackling climate change."
Houston added: "Increased government regulation, heightened investor scrutiny of carbon-related risk as well as volatile energy prices are leading many organisations to want to assess their carbon impact and begin taking steps to reduce it. The Carbon Masters Standard is designed to assist companies to do this."
The decision to approve the CMS follows extensive consultation with businesses, the public sector and wide range of environmental groups. It will be independently audited by Grontmij, Europe's leading engineering and environmental services consultancy.
The Environment Agency's CRC Operations Manager Matt Williamson said: "We are pleased to announce the Carbon Masters Standard as a Carbon Trust Standard equivalent scheme under the CRC Energy Efficiency Scheme.
"The Carbon Trust Standard and equivalent schemes help organisations to manage their carbon footprint and to target energy efficiency measures.
"CRC is an opportunity for organisations to show what they have already achieved in reducing emissions through early action and achieve further reductions which are necessary in the future."
It is also the first scheme to be approved for an organisation based in Scotland where carbon reduction targets are higher than those in the rest of the UK - 42% by 2020, compared with 34% in England and Wales.
The Scottish First Minister Alex Salmond welcomed the Carbon Masters Standard, saying: "This is an excellent initiative, and will help Scotland as we work to achieve our low carbon future and lead the global renewables revolution."
Notes to Editors:

Carbon Masters (CM) is run by partners Kevin Houston, Som Narayan providing carbon mitigation services to businesses and communities in developed and non-developed economies.
Many of its services are facilitated by its patented software programme Carbon Guru which allows individuals and communities to measure, manage and report their carbon emissions. In addition CM has access to policy related research.
Other carbon emissions reduction and certification schemes include the Certified Emissions Measurement and Reduction Scheme(CEMARS) and Kitemark, the Carbon Saver Standard, Carbon Action Standard Plus and the Carbon and Energy Management Scheme (CEMS).
The CRC Energy Efficiency Scheme is administered across the UK by the Environment Agency. The scheme is regulated by the Environment Agency in England and Wales, the Northern Ireland Environment Agency in Northern Ireland, and the Scottish Environment Protection Agency in Scotland.
For further information on the CRC Energy Efficiency Scheme visit http://www.environment-agency.gov.uk/crc. Organisations affected by CRC can also contact the Environment Agency for more information on 08708 506 506 or at crchelp(at)environment-agency(dot)gov(dot)uk or the SEPA helpdesk on crc(at)sepa(dot)org(dot)uk.
For further information and high resolution photography, contact: Carlos Alba on 0141 637 6399 or 07880 505647.
Email: carlos(at)carlosalbamedia(dot)co(dot)uk
###