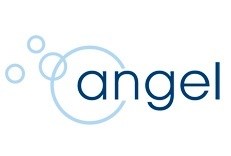 (PRWEB UK) 13 May 2011
The Angel Springs HQ had an important visitor this month, with the arrival of Wolverhampton MP Pat McFadden. The purpose of the visit was to discuss the launch of new BWCA 'stay cooler' campaign, which highlights the importance of health and hydration in the workplace.
McFadden's support is important to the campaign, which draws attention to the fact that good hydration can help to combat rising obesity levels in the general population. The scheme, launched in conjunction with global Public Affairs company Weber Shandwick and Angel Springs the UK's leading water cooler service provider, will allow businesses both in the private and public sector to encourage hydration and ensure the health and workplace happiness of employees.
Despite recent cutbacks in the public sector in particular, businesses are encouraged to utilise water coolers as a low cost way of ensuring employees well-being and productivity. Furthermore water coolers offer a convenient and easily accessible way of providing a refreshing, clean and hygienic alternative to drinking other beverages such as carbonated drinks that cannot provide the same healthy benefits.
With obesity levels at an all time high, and 2011 set to see a hot summer, the issue of work place refreshment is high on many employers' minds, and the visit to Angel Springs by Pat McFadden has helped to raise the profile of this important campaign.
To find out more about the campaign and water cooler options for your business visit http://www.angelsprings.com or call 0845 370 1177
About Angel Springs
Angel Springs is the UK's leading water cooler service provider. Established since 1989 they provide both bottled and mains fed water coolers and water dispensers to businesses and organisations throughout the UK. Focussing on delivering local service, nationally they service over 45,000 water coolers from eight depots throughout the UK and employ over 180 staff.
Contacts:
John Dundon – Managing Director
Telephone: 07802 809424
Email: jdundon(at)angelsprings(dot)com
John Murphy – Commercial Director
Telephone: 07903 943 043
Email Jmurphy(at)angelsprings(dot)com
###