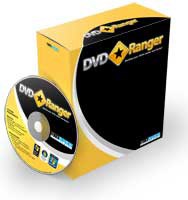 Moviestar
(PRWEB) May 13, 2011
Pixbyte Development SL has announced that they will be launching a new website for their signature product, DVD-RANGER. This new site is expected to make it even easier for customers to learn more about the company and the software.
Pixbyte realizes that not all of their consumers are technologically savvy. That's why they decided to launch a new website; to make it easier for all of their customers to gain knowledge of their products, purchase and download DVD-RANGER and educate their visitors as to why this product is one of the best dvd copy software on the market today.
The company has always prided itself on its exceptional customer service. The new website will provide an even better experience for the visitor, including extensive dvd copy help features, tutorials and a support forum.
The new website is even easier to navigate, with clear, concise instructions and information. Visitors will have an easy time finding dvd copy information that they need. The company understands that customers want information and they want it fast; and that is exactly what this new website provides.
Customers will still be able to download DVD-RANGERS little brother, CloneBuddy from the new website. This software is just a powerful dvd ripper, but without some of the advanced features of the paid version. It is just as easy to use and provides a good alternative to DVD-RANGER if you don't need all of the bells and whistles.
The new website will still provide features such as articles, reviews, and industry news about dvd copying. They will continue to offer their affiliate program, which allows customers to sell their products and make a commission. It is a great way to make some income online, while endorsing one of the top software programs available today.
Pixbyte is confident that the launch of their new DVD-RANGER website will resonate with existing and future customers alike. They hope that the clean, concise design of the site will make it even easier for customers to find what they are looking for.
About the Company
Pixbyte Development SL is based in Spain. They were founded in 2002, and incorporated in 2003. In just a few short years, they have become an industry leader in the DVD/CD copying industry. Their signature product, DVD-RANGER is a top seller around the world. They pride themselves on their innovative products and their superior customer service. They will continue to develop technologically advanced products and software to meet the demands of consumers.
###