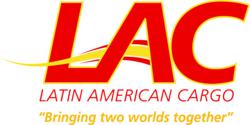 We have decades of experience in Latin America, and we want to give that experience to our partners to help the grow.
Staten Island, NY (PRWEB) May 12, 2011
Latin American Cargo, a transportation and logistics solutions company, is expanding their services significantly. By using their expertise in the Latin American Market, they have a new and very valuable service to offer. Are you planning on expanding your market reach into Latin America? Latin American Cargo can help you develop a business plan and take your goods there.
Their business consulting and development services rely on the company's experience and long history dealing with customers from both Latin American and North America. By harnessing Latin American Cargo's knowledge of language, businesses, and culture they can provide a unique and specialized service. Their many years working with Latin America have allowed them to build up many relations and business partners in the Latin American territory.
The improvement of freighting and container transport by way of Specialized Business Development and Consulting is turning a lot of heads. Integrated services are becoming more popular, and innovative solutions like this will become the new standard. Why are specialized business partners with integrated services rising in popularity and demand? Read on to see what Latin American Cargo offers and why it is so promising.
The business development service is highlighted on their website as solving 4 distinct problems businesses face when entering new markets. The first is Opportunity Analysis, where Latin American Cargo would do research into the different distribution channels available and key competitors in the area. They would be building on the networks they already know and bring that information back to help their client.
The second problem Latin American Cargo highlights, that they would tackle, is that of Marketing and Analysis. By knowing the culture and the local languages, Latin American Cargo would help integrate their clients into the desired marketplaces. The third problem their Business Development team seeks to solve is Distribution and Sales. With their connections throughout many countries, Latin American Cargo seeks to find potential customers, distributors, and increase clientele.
The final goal of the Business Consulting and Development branch of Latin American Cargo is continued, long-term support for business ventures in the region. By doing timely follow-ups and providing ongoing support, Latin American Cargo can help ensure continued success in the targeted markets.
Homero Herrera Is the owner and CEO of Latin American Cargo. When asked about his new services he said "Quality of Service is Important to us. With our expertise in Latin America, it makes sense to try and help our partners succeed in these new environments. We have decades of experience in Latin America, and we want to give that experience to our partners." This style of integrated service not only lessens the burdens of entering a new market, but also creates efficiency when planning the transportation and logistics processes.
Latin American Cargo is pioneering a cost effective solution that few others can hope to achieve. Specialization in skills and knowledge allow for unequaled service. In a competitive world consolidation and reliance on specialists are often key factors in guaranteeing success of new and old businesses alike.
About LAC
Latin American Cargo (LAC) is a shipping and freighting company specializing in shipments going to and from different areas in Latin America. They are experienced with air, sea and ground transport. Their Mexfreight division, short for Mexico Freight, handles almost exclusively the transport to and from Mexico and acts primarily as a road transportation service. LAC has recently introduced a business development consulting branch.
###