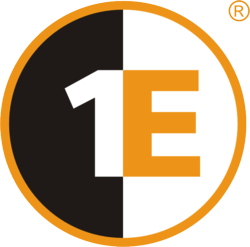 (PRWEB) May 11, 2011
What: 1E, a software and services company that improves IT efficiency, will present a free, interactive webinar titled "New research uncovers the hidden cost of unused software licenses and shelfware."
This webinar will explore new independent research, commissioned in association with the International Association of Information Technology Asset Managers (IAITAM) and the Federation Against Software Theft Investors in Software (FASTIiS), that surveyed more than 500 IT professionals, revealing that software waste is endemic in organizations today, preventing cost efficiencies and unnecessarily draining IT budgets.
Video:
To preview the U.S. survey findings, watch this short 1E video.
Who: 1E efficiency expert, Geoff Collins, will share the results of 1E's 2011 Software Efficiency Report and examine the underlying factors driving the endemic of waste in U.S. and U.K. organizations. The webinar will also outline available tools and techniques to identify, financially quantify and eliminate software waste within organizations of any size.
A software and service company that improves IT efficiency by identifying and reducing costs and waste in hardware, software, energy and time, 1E has helped its customers save more than $1 billion – $550 million in energy costs alone – cutting CO2 emissions by 4.5 million tons.
When: Thursday, May 12, 2011 at 2:00 p.m. EST/11:00 a.m. PST / 3:00 p.m. BST
Register here: http://bit.ly/kpVW09
Registrants who join the webinar will receive a full copy of the U.S. and/or U.K. Software Efficiency report.
1E Media Contact: Please contact Jonathan Stotts, jon.stotts(at)1E(dot)com, 917-339-7364 or Jill Newberry, jill(at)bluepointmktg(dot)com, 781-861-7800
Here are links to our original announcements:

About 1E
1E believes that every one of its customers should expect more from their IT. Founded in 1997, 1E pioneered advanced PC power management with the release of ground-breaking solutions like NightWatchman® and WakeUp™. That innovative approach has continued with the development of revolutionary concepts like Useful Work™, Drowsy Server® and Computer Health™ as part of a unique range of industry-leading solutions. Headquartered in London and New York and with 16 million licenses deployed world-wide, more than 1,400 organizations in 42 countries have trusted 1E to help them to work effectively, productively and sustainably. To date, 1E has helped its customers save in excess of $550m in energy costs alone, cutting CO2 emissions by 4.5 million tons. We have many imitators, but there is only one 1E. For more information, please visit http://www.1e.com and follow us on Twitter: twitter.com/1ENews.
*$12.3bn in the United States and £1.7bn in the United Kingdom ($2.7bn) = $15.0bn. For workings, please refer to first endnote in the published research report
# # #