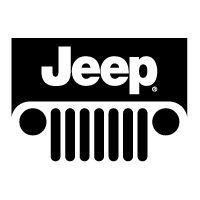 Kansas (PRWEB) May 12, 2011
Affirming that Jeep's leadership in interior designs and quality execution are among the elite in the world, Kansas State Cars in proud to announce Jeep recently being recognized by Ward's. Ward's awarded Jeep Grand Cherokee with the Best Interior Award.
Ward's has covered the auto industry for more than 80 years, constantly looking for ways to keep auto enthusiasts informed. Its stellar reputation has earned it a place as the go-to place for industry news, statistics and analysis.
Shocking to some, but not to Kansas State Cars the Jeep Grand Cherokee continues to carry on the Jeep's brand. With the bold stitching in the deep-grain tan leather seats that will leave occupants cradled in them, to the instrument panel and door trim this vehicle is impressive from front to back.
"The progress Chyrsler Group has made in all its new vehicle interiors is breathtaking," said Drew Winter, Editor-in-Chief of Ward's AutoWorld. "The Jeep Grand Cherokee are especially striking because of their craftsmanship, high-quality surfaces and bold use of color."
To find a suitable winner, the editors at Ward's drove 51 newly redesigned vehicles over a two month period.
The 2011 Jeep Grand Cherokee Overland Summit features an all-new two-toned gauge instrument cluster that is surrounded by satin silver and chrome, and feature LED back-lighting, something passengers who read in the car can appreciate. A new three-spoke heated steering wheel with Black Olive burl wood accent features ergonomically located steering-wheel mounted control functions placed on the front and back of the spokes. This SUV defines attention to detail.
At Kansas State Cars we know how to deliver quality products to informed consumers. The Jeep Grand Cherokee and other award winning vehicles are always fully in stock at Kansas State Cars.
###