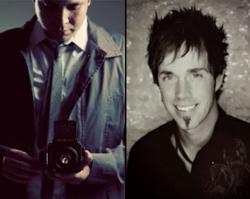 . . . the most stunning Flash site ever created by PhotoBiz.
Greensboro, NC (PRWEB) May 11, 2011
The new Flash templates from PhotoBiz literally must be seen to be believed. The Monte Carlo template is a 3D cube that rotates with the photographs in it with a technologically advanced transition and sleek mirror at the bottom. Left side navigation on a gradient background completes the most stunning Flash site ever created by PhotoBiz. For the gallery pages arrows are displayed at all times so that viewers can easily navigate through the images. As the first image in the gallery appears, the full sized thumbnail will be shown in the lower right corner.
Monte Carlo presents the most superior level of animation available in a template. In addition to having a custom design appearance there are many customizable options. A fully customizable background allows the user to upload any texture or use any color they wish. The PhotoBiz.com icon bank, captions, and music enhancements are all fully functional features of this template.
This is truly the epitome of PhotoBiz.com template design and to illustrate it PhotoBiz asked Hiram Trillo Art-Photography to provide the images. Hiram has won several awards, been named one of the top Hispanic wedding photographers in the nation by Bodas USA and one of the best young photographers in the world (according to his wife). He says "My joy is to bring forth the subtle and exceptional beauty of life. In my photography, I capture the emotion as it happens in an unobtrusive manner. Although I take my job very seriously I have a lot of fun doing what I do and I let it show."
With a look as elegant and sophisticated as its namesake, Monaco is loaded with all of the tools a creative professional need to present their portfolio online. A reverse gradient background compliments the gradient border around the images for a beautiful presentation. The transition animation is a back to front zoom effect that adds interest to the site without being a distraction. As a newer innovation Monaco will use SWF addressing technology that can allow forward and backward page buttons.
The gallery pages will have thumbnails that are placed along the right side of the template. With a simple roll-over, the thumbnail will appear to the left. With left and right arrows the viewer can play/pause the slide show, and change the speed. Monaco is a fully customizable template with a sleek and contemporary feel that is sure to get its share of attention.
One of the most attention grabbing young photographers in PhotoBiz's home state of North Carolina is Blair Phillips. He overcame a very difficult childhood to make Blair Phillips Photography into a household name that people in his community, and from several states away, have come to know and adore. He is the 2010 National Senior Photographer First Prize Winner and a sought-after Speaker and Educator so being called "successful" before the age of 30 is an understatement! Blair Phillips Photography has been described as eclectic elegance-keeping very timeless elements of portraiture while putting people where they don't belong (in unusual settings).
Website Solutions powered by Passionate Support: For more information about PhotoBiz.com, visit http://www.PhotoBiz.com or visit us on Facebook at http://www.photobizfanclub.com.
###