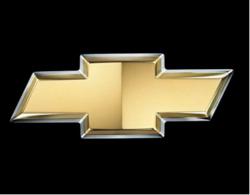 (PRWEB) May 12, 2011
The market has spoken and even though people are dealing with unprecedented financial difficulties, they understand that buying the right car for their needs is extremely important and have given their vote of confidence to the Chevrolet team. If you want to follow their example, be sure to visit Bill Jacobs Plainfield, the most popular Chevrolet dealership in Plainfield.
According to data made available by Chevrolet, approximately 148,000 vehicles have been sold in March 2011, an 11% increase compared to March 2010. Retail sales have risen 18% thanks to increased demand for Chevrolet's cars, crossovers and trucks from the general public.
Up until this point, almost 417,000 Chevrolet cars have been sold this year, a 23% increase in total sales compared to 2010. Once again, retail sales are experiencing record breaking growth with a whopping 37% increase so far in 2011 compared to 2010.
According to Alan Batey, Vice President of the Chevrolet Sales and Service division, these numbers make it clear that Chevrolet is offering, "compelling vehicles for every customer's needs," with models which range from energy efficient Cruze Eco cars to powerful vehicles such as the Camaro, a car which has been bought by approximately 20,000 people so far in 2011 and represents America's most popular sports vehicle.
The Chevrolet Cruze and Chevrolet Malibu are still the most popular Chevrolet models, with almost 100,000 combined sales in 2011 up until this point. Basically, out of every 4 Chevrolet cars purchased by consumer, one is either a Cruze or a Malibu.
When it comes to fuel efficient vehicles, the numbers speak for themselves yet again, a 36% increase in total sales and a 33% increase in retail sales. As far as full-size utilities and trucks are concerned, Chevrolet reported a 255 increase in total sales and a 35% increase in retail sales so far in 2011. The Silverado experienced its 14th month of year-over-year sales increases, with a 28% total sales gain and a 37% retail sales gain.
If you understand that numbers don't lie and are ready to be a part of the large Chevrolet family, there's no time like the present to head on over to a serious local dealership. If you live in Plainfield, head on over to Bill Jacobs Plainfield and get ready for a deal you just can't say no to; a deal which will make it clear why Bill Jacobs Plainfield is the #1 Chevrolet dealership in Plainfield.
###