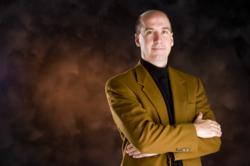 Technology won't replace lawyers. Technology will replace lawyers who don't use technology.
Minneapolis, MN (PRWEB) May 12, 2011
Noted keynote speaker, global futurist and best-selling author Jack Uldrich has been selected to deliver the keynote address at two upcoming legal conferences. On May 12, he will be discussing how emerging trends will impact the legal profession at Meritas' annual meeting in Montreal, Canada and on May 16, Mr. Uldrich will travel to Washington, D.C. to address the International Franchise Association's Legal Symposium.
In addition to covering aspects from his two most recent books, "Jump the Curve: 50 Essential Strategies to Help Your Company Deal with Emerging Technologies" and "Higher Unlearning: 39 Post-Requisite Lessons for Achieving a Successful Future," Uldrich will explain how Chinese doctors and the German automaker Daimler offer lawyers an alternative fee arrangement to the "billable hour;" what IBM's "Watson" supercomputer and Wikipedia mean for the future of e-discovery; and why Netflix, Starbucks, Intel, On-Star and the Pizza industry offer law firms, general counsels and lawyers surprising insights into the future of their industry. "The best way to understand the future of the legal profession is to view it from the side," said Uldrich.
In the past year, Uldrich - a recognized leader in the field of emerging technologies, change management and leadership -- has addressed a number of organizations, including the Healthcare Association of New York, the Young Professional Organization, and the Urban Land Institute in Atlanta (forthcoming). He has also spoken to dozens of leading corporations, including IBM, Wells Fargo, Alcetel-Lucent, Verizon Wireless, Lockheed Martin, CenterPoint Energy, USAA, and General Mills.
Mr. Uldrich is currently represented by a number of professional speakers' bureaus, including Leading Authorities, the International Speakers Bureau and the Executive Speakers Bureau.
Parties interested in learning more about Jack Uldrich, his books, daily blog or speaking availability are encouraged to visit his website at: http://www.jumpthecurve.net. Media wishing to interview Mr. Uldrich on the future of law may contact him directly at 612-267-1212.
Uldrich is a renowned global futurist, best-selling author; editor of the monthly newsletter, The Exponential Executive; and host of the award-winning websites, http://www.jumpthecurve.net and http://www.unlearning101.com.
# # #