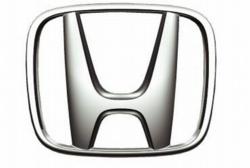 El Paso, TX (PRWEB) May 12, 2011
The numbers that have recently been made public by Honda describe an accelerated growth pattern which indicates that even though most auto makers are struggling, the market has confidence in what Honda has to offer. Individuals who live in the El Paso area can purchase vehicles at attractive prices from Rudolph Honda,El Paso's most respected Honda dealership.
On April 1, 2011, American Honda Motor Company released its first quarter sales figures that indicated one aspect. Honda sales are literally on fire. Overall, sales of the complete Honda product line increased by 18.9 percent! What is also notable is that March marked the sixth straight month for double digit sales increases and this was done during a time when everyone touted that economy was terrible and many other car makers were happy with just modest gains.
So, what models were the hottest sellers during this time?
To start off with, the Honda Fit posted a record 43.4 percent gain in sales and all one needs to do is analyze the fundamentals behind these figures in order to understand why this model has received such a positive response from consumers. With a menacing street looks and very edgy styling, Honda's entry into the sub compact market literally has heads turning. This combination between styling and performance, corroborated with a base price of just over $15,000 makes it clear why the Honda Fit is getting ready to dominate the sub compact market.
Next up is the Honda CR-V, which has taken on all challengers and can still rightfully claim its spot as the best selling SUV in America. Little is left to doubt, as the Honda CR-V posted record sales for a second straight month, with a sales increase of over 42 percent (over 21,000 vehicles sold and delivered).
But it wasn't just 2 models in Honda's lineup that made people's eyebrows raise: in fact, it was across the board increases for some of Honda's most popular lines which indicated that this growth pattern is both generalized and sustainable.
The Accord had a sales increase of just over 11 percent, the ever popular Honda Civic was up just a little over 33 percent and Honda's hybrid line, with the Insight leading the way, had a sales increase of over 62 percent.
With figures such as these during a period that is historically viewed as the "slow time" of the year, Honda is on pace to virtually shatter all company sales records.
Consumers, now more than ever, are on the constant lookout for solid deals. At this point, Rudolph Honda is El Paso's leading Honda dealership thanks to its competitive prices and reliability, fundamentals which make it the #1 choice for savvy consumers who live in the El Paso area.
###