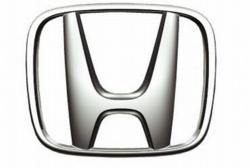 El Paso, TX (PRWEB) May 12, 2011
Once again, Honda wins an award for its leadership role in producing environmentally friendly automobiles. Individuals who understand that being responsible is a must and that a vehicle can be practical as well as environment friendly can purchase a Honda from El Paso's most popular dealership, Rudolph Honda.
It's no secret that Honda has an established history in environmental leadership, going way back to the first Hondas ever produced, when gas was plentiful and green was just something people wore on St. Patrick's Day. Decades later, with a complete product line that literally sneers at the gas pumps, Honda has once again been recognized as the country's Greenest Automaker by the prestigious Union Of Concerned Scientists.
What is even more newsworthy is that Honda has received this award for five straight years, an almost unheard of accomplishment. Where does it all start though? Why is Honda on the cutting edge of environment friendly technology?
The 2011 Honda Civic Gx represents a solid starting point. This sporty and stylish Civic doesn't use one drop of gas, as it is fueled by compressed natural gas and was voted one of the "Greenest Vehicles of 2011" by the American Council for an Energy Efficient Economy. This Civic still has plenty of get and go though with a 113 horsepower 1.8liter 16 valve VTEC engine that will still leave any driver smiling.
Another aspect worth taking into consideration is that Honda now offers hybrid vehicles that combine 2 technologies to give the driver maximum fuel efficiency. In fact, the Civic Hybrid is hard proof that environmentalism and style can still coexist.
By using a gasoline and electric power train, the Civic Hybrid posts a whopping 40 miles per gallon city and 43 miles per gallon highway.
Consumers who are not interested in purchasing a hybrid vehicle at this point can take a look at the complete Civic line that still provides both performance and efficiency at prices that are reasonable to say the least.
In fact, the whole Honda lineup for 2011, from the Civic to the Accord and all the way up to the Odyssey mini van has other car makers scratching their heads wondering how they do it. Individuals who live in the El Paso area and would like to see the entire lineup can start by visiting Rudolph Honda, El Paso's most respected Honda dealership.
###