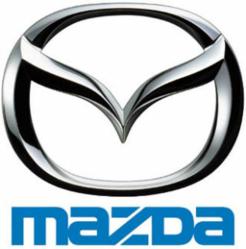 El Paso, TX (PRWEB) May 20, 2011
In a time when most car manufacturers are struggling to maintain sales figures and market share, Mazda is flat out crushing it and has the figures to back it up. Mazda's March 2011 performance, a month that historically makes most automakers grimace due to slow sales volume, makes it clear that this company is on an upward spiral and at this point, most individuals who choose this car and live in El Paso purchase their vehicle from Rudolph Honda, El Paso's most popular Honda dealership.
Mazda North America operations reported on April 1, 2011 that March sales were incredibly strong, with 30,905 vehicles sold and delivered. When many car companies are happy with modest single digits gains based on sales for the previous year, Mazda posted a 33.3 percent overall sales increase from March 2010. But the good news for Mazda just doesn't stop there.
Mazda's sales figures for the first 3 months of 2011 are up a robust 15.4 percent from 2010, with a healthy 64,559 vehicles sold. But why is Mazda posting such significant sales gains? The answer is actually quite if their product line is analyzed in an objective manner.
Mazda North America reports that the Mazda3 was once again its hottest selling model in March, with sales of 12,467 units. This represented a healthy gain of over 9.8 percent from the previous year. With sales figures such as there, it leaves little room for doubt that the Mazda3 is a serious competitor in the compact car market.
Marketed as, "The cure for the common compact car," it's becoming quite evident that the sleek and stylish Mazda3 is winning the hearts of today's car consumers as a vehicle that snubs its nose at the gas pumps but still puts a smile on the drivers face when it's time to get up and go.
But it wasn't just the Mazda3 that had significant sales increases.
Sales of its 2 crossover SUVs were great. The Mazda CX-9 posted its best month ever, with sales of 3,635 vehicles (a 22.5 percent increase), while the CX-7 had sales of over 3,000 units for an unheard of 30.7 percent increase.
Individuals who are interested in purchasing a new car are encouraged to check out the complete Mazda product line for themselves at Rudolph Mazda. This dealership has long been known as El Paso's leading Mazda franchise and doing business with the market leader is always recommended.
###