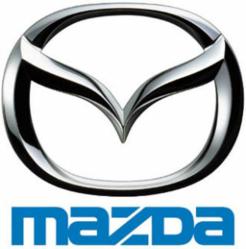 (PRWEB) May 13, 2011
The awards for Mazda actually haven't stopped. Across the entire Mazda line, from its groundbreaking subcompact Maxda2 to its sleek and sexy Mazda6 and even its crossover SUVs (the CX-7 and CX-9), independent automotive journalists and publications continue to give these vehicles award after award. These cars are innovative, stylish and are capturing the eyes and hearts of today's auto shoppers. Car buyers from the El Paso area are consistently choosing Rudolph Mazda as their dealership of choice due to its reputation as well as tempting offers.
Jim O'Sullivan, Mazda's North America president and CEO, summed it up in a nutshell.
"As fuel prices continue to soar, consumers look to purchase fuel-efficient vehicles that don't compromise on design, features or performance."
Mr. O'Sullivan added that "Fortunately, Mazda is well poised to meet the needs of our consumers, thanks to our highly attractive vehicles that deliver exhilarating performance in a fuel-efficient manner, all at an affordable price." Evidently, this philosophy is succeeding as Mazda has posted incredibly strong sales through the first quarter of 2011. In fact, it was reported by Mazda North America on April, 2011 that the company achieved an overall sales gain of 15.4 percent over last year's figures.
Now back to the awards.
First up, the subcompact Mazda2 has been taking this market by storm. With over 48 international awards, the Mazda2 made its hit debut stateside in 2011 and here is what is being said about it.
US New & World Report
"… the Mazda2 brings style, economy and fun to buyers who think that affordable small cars like the Honda Civic are just too big."
Motor Trend chimes in with,
"A huge -- and so far, very successful -- player in the ever-important globalized B-car segment."
And it's not just the smaller Mazdas that are getting all the attention, far from it. Reviews of the CX-9, one of Mazda's crossover SUVs, are also worth analyzing.
USA Today
"As good a blend of tight precision and comfortable compliance as exists in the SUV world, mainstream or luxury."
Motor Trend added, "This could be the best mid sized crossover SUV for the sporty driver needing room for seven passengers."
The list could keep going and going and it ultimately all boils down to understanding that the market has spoken. Potential buyers who are interested in finding out why the whole Mazda line is turning heads and opening eyes can visit Rudolph Mazda, the best Mazda dealership in El Paso.
###