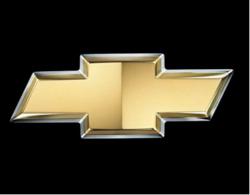 Joliet, Illinois (PRWEB) May 12, 2011
Chevrolet is celebrating a century of automotive excellence and plans to celebrate their century in business by various activities throughout the year. The founders of Chevrolet knew that they must focus on quality from the start. The founder of General Motors, William C. Durant and race car driver Louis Chevrolet developed cars that are known for their performance, durability and value. These fundamentals make it a very popular choice among consumers and those who live in Joliet usually purchase a Chevy from Bill Jacobs Joliet, Joliet's most reputable Chevrolet dealership.
Chevrolet has taken pride in bringing features that were typically reserved for higher end luxury vehicles to their affordable cars. The first Chevrolet offered an electric starter as well as electric headlamps, both of which were rarities even among luxury automobiles. During the following decades, various features that were common in more expensive automobiles such as safety glass, fuel injection and ABS brakes were used in Chevrolet vehicles at the same time they were being used in more expensive competitors.
Chevrolet is also known for its small V-8 engine that was introduced in 1955. This engine ushered in a new era of high performance automobiles. The unique performance characteristic of the small V-8 engine that was originally brought onto the market in 1955 has helped Chevrolet become a leader in almost all motor sports. Chevrolet vehicles have recorded the most wins in NASCAR races as well as collected the most NHRA Pro Stock Manufacturer Cups of any automobile brand.
Chevrolet originally entered the market with vehicles that would cost approximately $50,000 in today's dollars when adjusted for inflation. However, the founders of the company knew that they must enter the market at a lower price point in order to be widely successful. When the vehicles were refocused on a durable engine as well as a more cost conscious demographic, sales were wildly successful.
Chevrolet has gone through a number of changes since the beginning of the company. This century has lead to the development of the Chevrolet Volt, which has a range of over 350 miles. This all electric vehicle has been designed to be a car that will enable individuals to drive without using fossil fuels. Camaro and Corvette models still remain strong and have their traditional high performance values that they have been known by for decades.
Chevrolet continues to provide its customers with excellent value as well as versatility in a market that demands high performance, quality automobiles. Joliet residents who have decided that Chevrolet deserves their business usually choose to do business with Bill Jacobs Joliet, the Joliet market leader when it comes to Chevrolet dealerships.
###