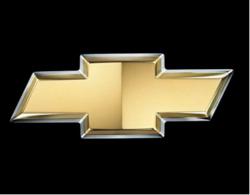 Joliet, Illinois (PRWEB) May 12, 2011
Chevrolet set a brand sales record in the 1st quarter of 2011, with over 1.1 million units sold. It is celebrating its 100th anniversary with expanding operations and increased market share across the globe. The 1.1 million units sold in the 1st quarter of 2011 mark the best 1st quarter sales ever for Chevrolet and represent a 15% increase over the same period in the previous year. Now more than every, financially responsible consumers are purchasing Chevrolet cars and those who live in Joliet or nearby tend to almost always choose Bill Jacobs Joliet as their car dealership, a company which has established itself as a Chevrolet dealership that can be trusted.
Chevrolet is increasing its share of the market across the world. Chevy sold over 400,000 vehicles in the United States in the 1st quarter of 2011. This represents a 23% increase in sales over the previous quarter. Chevrolet has also been expanding its role in South America. The Chevy brand posted three consecutive months of record sales in Argentina in January, February and March. Chevrolet sold 34,103 vehicles in Argentina during the 1st quarter.
They also sold over 150,000 vehicles in China during the 1st quarter. This led to a 17% increase in sales for the brand in one of the highest growth markets in the world. Chevrolet is also gaining sales in other Asian markets and became the main GM brand in Korea during March. March sales for Chevrolet increased by over 60% in the Korean market. The Chevrolet Cruze has contributed to strong sales worldwide in Chevrolet markets. 150,000 units of the Cruze were sold in the 1st quarter.
The Chevrolet Cruze was first introduced in European markets in 2009. During the two year period since the Chevrolet Cruze was introduced, 600,000 units have been sold worldwide. Cruze sales have increased 117% during the last quarter of sales. Chevrolet sales in French markets increased by 51%, while Russian markets had an 80% increase in sales this fiscal quarter.
The increase in sales is expected to continue as Chevrolet introduces the hatchback version of the Cruze in Europe. European vehicle buyers often purchase compact vehicles and hatchback vehicles account for more than half of all compact vehicles purchased in this market. The Chevrolet Cruze hatchback model is expected to ship to other Chevrolet Cruze markets later this year.
Sales in Mexico helped boost Chevrolet even further in the Central American market. 37,291 vehicles were sold under the Chevrolet brand in Mexico during the 1st fiscal quarter, a 12% increase in sales.
Chevy buyers understand that choosing a professional dealership is of the utmost importance and Joliet residents consistently do business with Bill Jacobs Joliet, the most successful Chevrolet dealership in the Joliet area.
###