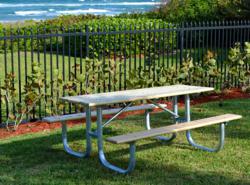 The fact that we are not only on the list, but moving up, is a testament to our hard work and dedication to our customers.
Chicago, IL (PRWEB) May 12, 2011
Monthly national business magazine, Internet Retailer, names Highland Products Group to the 2011 edition of the Top 500 Guide for the second year in a row. Internet Retailer's definitive ranking and analysis of America's 500 largest e-retailers is based on annual 2010 Internet sales, researched by Internet Retailer and confirmed by retailers. This report includes company financial, operational and performance data, as well as vendors in key categories.
Highland has moved up from number 499 on the list to number 436, but this growth does not come as a surprise. The company continues to add to their product line and has made major improvements to their website, designed to make the overall shopping experience easier and more efficient for their customers.
"Being named to the Top 500 List for the second time in two years, in this economic environment, is a huge accomplishment for our team," said Christopher George, chairman and CEO of Highland Products Group. "And the fact that we are not only on the list, but moving up, is a testament to our hard work and dedication to our customers."
Headquartered in Boca Raton, Fla., Highland Products Group is the fastest growing company focused exclusively on commercial site furnishings, offering over 20,000 items in categories such as picnic tables, benches, crowd control equipment, parking lot supplies, sports equipment, outdoor furnishings, lockers, bleachers, trash cans and more. Highland has served over 50,000 customers worldwide including government agencies, municipalities, educational institutions and commercial facility owners since 2001. Highland's products can be viewed on The Park Catalog or on one of their 75 other websites.
About Internet Retailer
Published by Chicago-based Vertical Web Media LLC, Internet Retailer is a monthly national business magazine that is at the core of the leading retail information website, an e-commerce conference and four directories that serve the retailing community. Internet Retailer's 42,500 subscribers and 250,000 monthly Web readers represent senior executives primarily from retail chains, independent stores, catalogs, virtual merchants and brand name manufacturers. Internet Retailer's circulation represents the largest multichannel readership base of any retailing magazine.
###