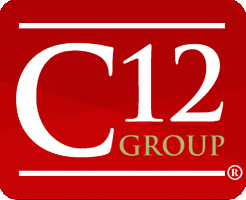 Greensboro, NC (PRWEB) May 13, 2011
The C12 Group is pleased to announce its 2011 Leaders Conference Oct. 27-Oct. 29 at the Gaylord Palms Resort and Convention Center in Orlando, FL. "This event will provide several highly targeted business and ministry topics for Christian CEOs along with rich fellowship among like-minded professionals from across America," according to Don Barefoot, President and CEO of The C12 Group.
As part of this outstanding conference, the keynote speaker will be Kris Den Besten, CEO and author of "SHINE: Five Empowering Principles of a Rewarding Life". "We look forward to Kris sharing his experiences in successfully building a fine business that serves thousands of people consistent with his Christian faith," said Don Barefoot. Other activities include targeted plenary and breakout sessions, a fellowship dinner with a well-known "surprise" worship leader, and an optional golf scramble at Celebration Golf Club.
For information about The C12 Group and the 2011 Leaders Conference, visit http://www.C12group.com.
The C12 Group was founded in 1992 and currently serves nearly 1000 members in more than 100 groups across 60 U.S. metro areas. It is comprised of Christian CEOs and business owners who are seeking to grow professionally, spiritually, and in eternal impact through their marketplace responsibilities by purposeful interaction with other Christian chief executives. Monthly peer advisory meetings and one-on-one sessions are held to discuss a wide range of topics that challenge them to excellence in building healthy businesses that minister to those they touch for God's glory.
If you would like more information on The C12 Group, please go to http://www.C12Group.com or contact C12's Home Office (336-841-7100 or info(at)C12Group(dot)com).
The C12 Group
4101 Piedmont Parkway
Greensboro, NC 27410
Phone: 336-841-7100
info(at)C12Group(dot)com
http://www.C12group.com
###