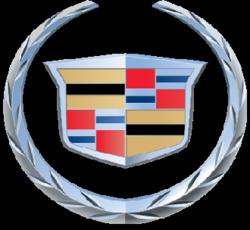 (PRWEB) May 12, 2011
In a time of uncertainty, economic fundamentals back up Cadillac's consistent growth and paint a clear picture which illustrates why the market trusts this car maker. Individuals on the lookout for a Cadillac who live in the Joliet, Illinois area tend to choose Bill Jacobs Cadillac as the company they do business with, a dealership which has established itself as both trustworthy and professional.
Cadillac Sales for February increased 70% in the United States. The Cadillac CTS and SRX posted their best month ever. 15,768 units were sold in February in the United States. Cadillac saw an 83% increase in their retail sales for the month of February. February 2011 sales show the best February sales total since February 2006. February 2011 also represents the 13th consecutive month of year over year sales increases.
The Cadillac CTS family showed a 124% increase in sales in February 2011. 6,033 Cadillac CTS units were sold in the month of February. CTS Coupe, Sedan and Wagon models all posted strong sales increases in February. The CTS family has a number of members featured in various publications. Popular Mechanics named the CTS Coupe to its top ten cars of 2011. The CTS-V coupe is also a finalist for World Performance Car of the Year. The CTS-V Wagon was named a 2011 Automobile magazine all star.
The same principle is valid when it comes to the month of March, the 14th straight month of sales increases and a month which marks an impressive Q1 growth rate, with total sales at a 38% increase and retail sales up 49%.
Cadillac has continued their extensive campaign to attract new buyers while the economy recovers. The traditional Cadillac buyer is changing towards a younger demographic who is interested in powerful luxury vehicles that are able to handle well on the road. Cadillac has focused on its Red Blooded Luxury brand to feature the CTS Coupe and high performance CTS-V Sedan. Cadillac has also launched other efforts such as Cadillac Shield Program. This program is designed to give owners of Cadillac luxury vehicles a large number of different special features.
Cadillac offers a four year, 50,000 mile bumper to bumper and five year power train 100,000 mile warranty on their vehicles. Cadillac also completes the schedule maintenance for four years or 50,000 miles. 24 hour roadside assistance as well as courtesy vehicle transportation is offered to owners during the warranty period. Cadillac is committed to providing a high level of service to each and every customer. Many Cadillac dealership owners are currently renovating their dealerships to provide an even higher level of luxury for their current and future customers. Some of these dealership renovations include a larger service area, larger sales floor and decorative upgrades. The Cadillac sales reports for February and March illustrate just a few of the improvements Cadillac is making.
At this point, Bill Jacobs Cadillac is credited as Joliet's number one Cadillac dealership and potential buyers are encouraged to visit their headquarters and take the car they are interested in purchasing for a test drive.
###