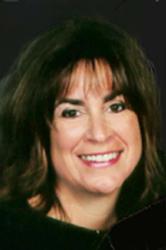 "This is a tremendous opportunity for HR managers and executives to drive meaningful and lasting transformations in their own HR organizations."
St. Paul, Minn. (PRWEB) May 12, 2011
The 9th annual HR Shared Services and Outsourcing Summit will be held May 23-25, 2011 in Chicago. Enwisen, which became a business unit of Lawson Software in January, is a primary sponsor of the event. The summit will focus on the rapid transformation of today's human resources organizations and how HR shared services (HRSS) has fast become one of the most powerful drivers of the transformation. Sessions will focus on a wide range of HRSS-related topics, including trends in HR business models, business challenges of going global, virtualization, staffing, and many other hot topics.
This year's event will also feature detailed presentations by Enwisen customers Kellogg Company, Exelon, Pepco Holdings, Unisys and others. The presentations will include detailed case studies on HR Shared Services successes. The Enwisen customers will address critical business issues, including governance, employee satisfaction, measurement of HRSS effectiveness, and the use of new HRSS technologies. Enwisen is offering a special discount for qualified attendees. Registration and discount information is available at http://tinyurl.com/3fj7av5. The Enwisen discount code is ENWISEN2.
"One of the great strengths of this event is that people learn from the experiences of their HR peers from some of today's best known and innovative organizations," said Barbara Levin, event chair and director, Marketing and Customer Community, for Enwisen. "This is a tremendous opportunity for HR managers and executives to drive meaningful and lasting transformations in their own HR organizations. Attendees will also learn how to build a powerful business case for investing in a modern HRSS system."
The summit is presented by Human Resources IQ, a social media-based organization that promotes the sharing of solutions and ideas among HR and training professionals. It is a subsidiary of IQPC (International Quality and Productivity Center), one of the world's fastest-growing conference and trade show producers.
"We've witnessed a significant transformation of HR organizations through HR shared services over the last ten years in particular, but the rate of transformation is only going to faster in the coming years," said Taryn Rosada, program director for IQPC. "This is a 'must attend' event for HR professionals who want to make their role within their organization more effective and meaningful. HR shared services is one of the most significant areas of transformation in business today."
About Lawson Software
Lawson Software is a global provider of enterprise software. We provide business application software, maintenance and consulting to customers primarily in specific services, trade and manufacturing/distribution industries. We specialize in and target specific industries including healthcare, services, public sector, equipment service management & rental, manufacturing & distribution and consumer products industries. Our software solutions include Enterprise Financial Management, Human Capital Management, Business Intelligence, Asset Management, Enterprise Performance Management, Supply Chain Management, Service Management, Manufacturing Operations, Business Project Management and industry-tailored applications. Our applications help automate and integrate critical business processes, which enable our customers to collaborate with their partners, suppliers and employees, reduce costs and enhance business or operational performance. Lawson is headquartered in St. Paul, Minn., and has offices around the world. Visit Lawson online at http://www.lawson.com. For Lawson's listing on the First North exchange in Sweden, Remium AB is acting as the Certified Adviser.
# # #