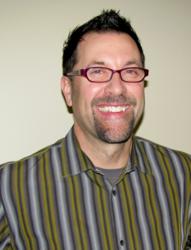 Bill has had tremendous success with aligning overall technology strategies with corporate goals
Minneapolis, MN (PRWEB) May 12, 2011
Multi-Tech® Systems, a leading global manufacturer of device networking products for machine-to-machine communications, has brought on board Bill Konkol as its new Information Technology Director. Konkol comes to Multi-Tech with a wide range of experiences in IT, including application development, database management, infrastructure management, content management systems, and strategic planning. Bill has held positions such as Vice President of Technology, Director of IT and Director of Technology & Interactive. He has implemented award-winning dot com strategies for print media companies, taking their business models from print to online.
"Bill has had tremendous success with aligning overall technology strategies with corporate goals," said Matt Sharma, executive vice president, Multi-Tech. "We are extremely fortunate to have him on the team."
Konkol earned a degree from the University of Minnesota in Biometry. He is on the advisory board for Fusion Room and a member of the Minnesota Interactive Marketing Association.
About Multi-Tech Systems
Multi-Tech® Systems is a global manufacturer of a comprehensive line of external and embedded modems and Unified Communications products that connect data over 2G and 3G cellular networks from anywhere in the world. As a leader in the industry for 40 years, Multi-Tech's reputation for reliability and innovative design is evident with 80+ patents, 20+ million devices being used by thousands of customers worldwide and certifications from more than 30 carriers and over 80 countries. Multi-Tech is certified by the WBENC as a Women's Business Enterprise and by C-TPAT (Customs–Trade Partnership Against Terrorism). Visit http://www.multitech.com. Follow Multi-Tech on Twitter: twitter.com/MultiTechSys
# # #