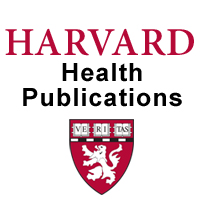 Boston, MA (PRWEB) May 13, 2011
Healthy hands perform countless small tasks, from pouring your morning coffee to brushing your teeth. Now, a new treatment for a disabling hand condition can restore the ability to perform everyday tasks, according to the new edition of the Special Health Report from Harvard Medical School, Hands: Strategies for Strong, Pain-Free Hands.
Dupuytren's disease causes the fingers to slowly contract and curl toward the palm and results from an abnormal thickening of the fascia – the tissue between the skin and tendons – in the palm. Some people develop a tough cord beneath the skin stretching from the palm to the fingers, which prevents the fingers from fully straightening. No one knows exactly what causes Dupuytren's disease, but they do know it is inherited. Smoking, epilepsy, and diabetes may increase the risk of Dupuytren's disease.
Until recently, people were treated with surgery to release the bent fingers. Afterwards, patients wore splints to keep their fingers straight, followed by therapy to ease swelling and help regain finger function. But the disease returns up to 65% of the time.
In 2010, the FDA approved a new, non-surgical treatment. Marketed under the name Xiaflex, the drug breaks down the collagen fibers causing the contracture. A doctor injects the medication directly into the collagen cord in the hand. Twenty-four hours later, the hand is manipulated to release the cord. Over the following 4 months, a person being treated will wear a splint that straightens the finger and also performs exercises to maintain range of motion. The most common side effects are swelling, bleeding, and pain in the injected area. The chance of a recurrence is far lower (between 14% and 23%) than with other treatments.
Also in this report:

Trigger finger
Artificial joints
Arthritis
Carpal tunnel syndrome
The Special Health Report on Hands is available from Harvard Health Publications, the publishing division of Harvard Medical School, for $18. Purchase online at http://www.health.harvard.edu/hands11 or by calling 877-649-9457 (toll-free).
Media: Contact Raquel Schott at Raquel_Schott(at)hms(dot)harvard(dot)edu for a complimentary copy of the Special Health Report, or to receive our press releases directly.
# # #