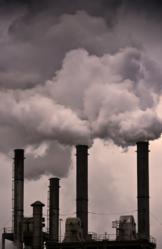 The true cost of energy includes not just the price we pay at the gas pump or what shows up on the electric bill, but also the less obvious impact of energy use on health, the environment, and national security.
Washington, DC (PRWEB) May 12, 2011
The recent climb in gasoline prices to $4 per gallon is the latest challenge facing the U.S. economy. In addition to this economic threat, America's current energy system poses long-term threats to national security, health, and the environment. On May 18th The Hamilton Project will host a forum on America's energy future, focusing on strategies to give all energy sources equal footing in the marketplace and expand America's opportunities to utilize cleaner, low-cost sources of energy. The Project will also release a new strategy paper illuminating the full costs of our energy choices, to provide more accurate comparisons of true energy costs.
A panel of economic experts, moderated by Hamilton Project Director and Brookings Senior Fellow Michael Greenstone, will present three new proposals: a new clean energy standard for America's power sector by Joseph Aldy of Harvard's Kennedy School; a three part approach to improving the regulations governing energy consumption and environmental quality by Ted Gayer of Brookings; and a proposal to improve the federal government's efforts to deploy new energy technologies by John Deutch of the Massachusetts Institute of Technology.
A second panel of high-level stakeholders, moderated by former Treasury Secretary Robert E. Rubin, will discuss the future of energy and climate change policy in the United States. Participants include Duke Energy CEO Jim Rogers; Farallon Capital Management Founder Tom Steyer; The Nature Conservancy President and CEO Mark Tercek; and former U.S. Senator John Warner (R-Va), currently an adviser to the Pew Project on National Security, Energy and Climate.
The forum will conclude with keynote remarks by U.S. Senator Maria Cantwell (D-Wash.) on "Bipartisan Solutions to America's Energy Challenges."
For the full agenda and to register for the event, click here.
###