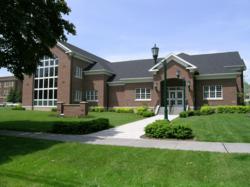 Seneca Falls, NY (PRWEB) May 13, 2011
The event at the Seneca Falls Library kicks off with Most Improved Reader Awards for children in grades K-5, nominated by their teachers for great strides in reading skills during the school year.
MIRA certificates will be presented by Ms. Lane and Board President Gretchen Koch. Winners will receive gift bags featuring Ms. Lane's Call the Horse Lucky and other great prizes. Ms. Lane will then talk about illustrating and show the children how to draw an animal. Children will have lots of chances to earn tickets, which can be used to enter drawings for themed Book Baskets donated by The Friends of the Seneca Falls Library and local residents. There will also be gently-used books to take home, crafts, music, and food. This event brings books and kids together for a special event.
Call the Horse Lucky, beautifully illustrated by Nancy Lane, is about a girl who cares enough to make a change in another being's life. The book typifies the story of many horses that find themselves in tragic situations, with no hope and no help unless someone, somewhere, in a community of compassion decides to get involved, speak up, and make a positive change.
Nancy Lane has illustrated more than 20 children's books, including Rembrandt and the Boy who Drew Dogs and A Home for Dakota. She loves to paint children and animals and is known for creating beautiful, life-like pictures that radiate the subject's emotion and personality. Ms. Lane lives near Canandaigua, New York.
This event is free and open to all children thanks to the generous sponsorship of Seneca Meadows. For further information, contact Nickie Marquis, 315-568-8265 ext. 4, http://www.senecafallslibrary.org
###