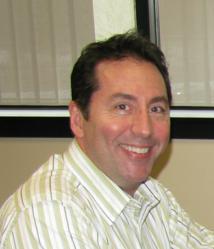 His experiences will no doubt add enormous value to Multi-tech and what we deliver to our customers
Minneapolis, MN (PRWEB) May 12, 2011
David Smith recently joined Multi-Tech as Director of Product Development. In addition to helping Multi-Tech bring high-demand machine-to-machine communications products and solutions to the market, David will lead a team that will solely focus on new product innovation.
"David brings to Multi-Tech a diverse professional background having held various positions, including Director of Software Engineering, Director of Information Systems and even Company Founder & President," said Damian Luna, chief operating officer, Multi-Tech Systems. "His experiences will no doubt add enormous value to Multi-tech and what we deliver to our customers."
Smith has a Bachelor's degree in Electrical and Computer Engineering from California State Polytechnic University and has begun work towards an M.S. in Computer Engineering.
About Multi-Tech Systems
Multi-Tech® Systems is a global manufacturer of a comprehensive line of external and embedded modems and Unified Communications products that connect data over 2G and 3G cellular networks from anywhere in the world. As a leader in the industry for 40 years, Multi-Tech's reputation for reliability and innovative design is evident with 80+ patents, 20+ million devices being used by thousands of customers worldwide and certifications from more than 30 carriers and over 80 countries. Multi-Tech is certified by the WBENC as a Women's Business Enterprise and by C-TPAT (Customs–Trade Partnership Against Terrorism). Visit http://www.multitech.com. Follow Multi-Tech on Twitter: twitter.com/MultiTechSys.
# # #