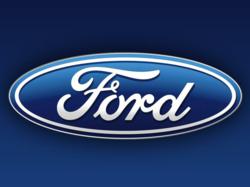 Manitowoc, WI (PRWEB) May 13, 2011
At the premiere Ford dealership in Manitowoc, Wisconsin and the surrounding area - they were not shocked when the sales numbers for April 2011 were released by Ford Motor Company. As expected, numbers were up - quite a bit.
While fuel economy was big on the mind of a lot of people, other cars - like the Mustang - were up as well. This goes to show that Ford has come a long way in recent years in their attempts at regaining the trust of consumers.
And now, that trust is more important than ever. With gas prices continuing to rise around the world, more and more people are looking at fuel economy as something that is important.
"With gasoline prices eclipsing $3.90 a gallon, consumers are placing an even higher priority on fuel efficiency in every size and kind of vehicle," said Ken Czubay, Ford vice president, U.S. Marketing, Sales and Service. "Ford's plan to lead in fuel efficiency is saving our customers money at the pump and helping us to profitably grow our business."
The all new Ford Fusion set a new April record with sales of 21,189, up 12% compared to a year ago. Also, the Ford Mustang was up 59% and the Lincoln MKZ was up 40%. Overall, it was a very good month for Ford again.
Truck sales were also very strong in April 2011 for Ford, with many Ford trucks doing very well in sales.
"The EcoBoost engine is the right engine for the right time," said Czubay. "It provides the industry's only 'no compromise' solution, delivering both the capability and fuel efficiency truck buyers really want."
It is obvious that fuel economy is becoming important to Ford now that consumers are demanding better gas mileage from their vehicles. Whether they drive a Ford Fusion, a Mustang or a large full size work truck, gas mileage is important.
Citizens of Wisconsin who are interested in the fuel-efficient Ford models released for 2011 are encouraged to drop by Maritime Ford - the leading Ford dealer in Manitowoc, Wisconsin and the surrounding area. Their sales team is standing by to help people find out more about Ford vehicles and why they are selling so quickly in recent months.
###