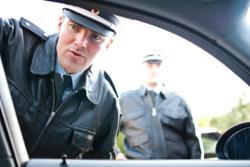 Los Angeles, CA (PRWEB) May 12, 2011
Ever since DUI checkpoints were first introduced by the state of Ohio, they have been a source of constant debate. The initial purpose of the DUI checkpoints was to act as a "sobriety filter," wherein cars would be randomly pulled over and their occupants tested for sobriety. While it might sound like a good idea to employ all means necessary to get drunk drivers off the street, in many citizen's opinion, that's not all these checkpoints do. Within them police officers have the right to stop citizens and possibly search their person and cars without warrants. DUIBlock.com believes that these checkpoints go way beyond the purpose of looking for drivers who have had too much to drink; they infringe upon the fourth amendment rights of drivers. It is illegal to stop a citizen without proper probable cause, yet random stops are allowed by the Supreme Court under the "DUI Exemption."
DUIBlock.com believes that DUI checkpoints have become an important source of revenue for local police departments... Assuming this, they aren't likely to disappear soon. But, what an informed motorists that would like to avoid infringements on their constitutional rights can do, however, is avoid the checkpoint altogether. This is where DUIBlock.com comes in. DUIBlock.com is the first and most reliable service in the industry that collects information regarding the Location of DUI checkpoints, then sends Instant Alerts to its customers through Text Message and Email. It has been a trusted website for several years and has helped thousands avoid getting their civil liberties abused.
Those who are curious about what DUIBlock.com can do should be aware that there is a No-Risk 30 Day Free Trial of the service available – so there's no reason not to preserve your Fourth Amendment Rights! In addition, for limited time, DUIBlock.com is offering a contest for those who sign up – a free breathalyzer will go to one lucky subscriber that signs up on or before 5/30/2011.
Visit http://www.DUIBlock.com for more information.
###