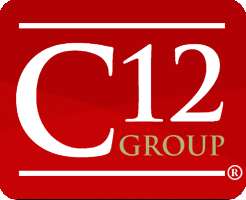 Houston, TX (PRWEB) May 13, 2011
The US' leading provider of CEO/Owner roundtables for Christians, The C12 Group, serving over 900 members in 100 groups in 60 cities including Austin, San Antonio and Dallas, announced plans today to expand to Houston. "C12 business leaders are life-long learners passionate about running more excellent companies in these uncertain economic times", says Steven V. Hase, VP-Development for the C12 Group. "By exchanging wise counsel and best business practices in a monthly roundtable setting among trustworthy, like-minded peers, we sharpen each other to steward the triple bottom line – financial, organizational and spiritual. Today, we are identifying business executives up to the challenge to lead C12 in Houston".
Tom Jordan, business owner and now C12 Managing Chairman for South and Central Texas, states, "Catalyzing business and personal growth in the companies and lives of dozens of key business leaders is the most rewarding professional work I've ever done".
Hase who himself has been a long-term member of C12 Groups while running divisions of a global power company and a national education company added, "Bringing our toughest and most strategic business matters to the table, through MBA level content, exercises and vigorous discussion aligned with Biblical truths, we gain insights and develop action plans that yield measurable results".
C12 is actively identifying business executives to own and run a professional C12 practice operating in Houston. C12 is hosting introductory briefings in Houston on May 25th and 26th, addressing the topic "Building GREAT Businesses for a GREATER Purpose."
For more information or to attend an informative luncheon introduction, please contact Steve Hase 336-841-7100, steve.hase(at)c12group(dot)com, or http://www.c12group.com. The C12 Group was founded in 1992 by Board Chairman, Buck Jacobs, Christian CEO and author.
4101 Piedmont Parkway
Greensboro, NC 27410
Phone: 336-841-7100
info(at)C12Group(dot)com
http://www.C12group.com
###