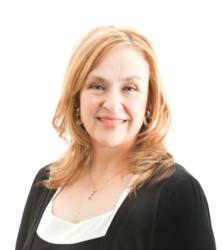 "Pam Curry is a role model of innovation and drive for women's businesses everywhere," said Linda Denny, President and CEO, Women's Business Enterprise National Council (WBENC).
Dallas, TX (PRWEB) May 12, 2011
Pam Curry, Executive Vice President, of Dallas-based One Safe Place Media Corporation received the nation's premier award for excellence among women's business enterprises (WBEs) bestowed by the Women's Business Enterprise National Council (WBENC) at its Annual Salute to Women's Business Enterprises, Wednesday, March 23, 2011, before 1,000 corporate executives, WBEs and government and non-profit VIPs at the Gaylord National Resort & Convention Center in National Harbor, Maryland.
One Safe Place is one of the country's leading offsite data protection companies. More than 50 of the Fortune 1000 and businesses across 27 countries trust One Safe Place to protect one of their most important assets – their data. Founded in 1985, One Safe Place now counts 25 years experience and thousands of successful disaster recovery drills for clients as reasons for its continued growth.
"Pam Curry is a role model of innovation and drive for women's businesses everywhere," said Linda Denny, WBENC President and CEO, the leading advocate for and authority on WBEs as suppliers to the nation's top corporations.
"Since we became involved with WBENC, we have been very impressed with their high standards and dedication to excellence," said Curry. "At One Safe Place, we are committed to involvement within the business community, and we are honored to be recognized by such a quality organization that works so hard to encourage women business owners across the country."
Curry was recognized for her leadership in the business community, her inspiration to other women business owners, and her role at One Safe Place. The Women's Business Council Southwest (WBCS) selected Pam Curry for this national honor. It is one of WBENC's 14 Regional Partner Organizations (RPOs) which process WBENC's world-class certification of WBEs, in addition to providing skill-building educational programs and business development opportunities with major corporations.
"In the two years that One Safe Place has been a member of the WBCS, Pam Curry has gained a lot of recognition for her company," says Debbie Hurst, WBCS President. "She won our Women Business Enterprise Rising Star Award in 2010, and exemplifies the "can do" spirit of a successful entrepreneur. We are proud to have her as a contributing member of our organization and our community."
WBENC's Summit & Salute is part of a comprehensive two-day strategic educational program showcasing thought leaders and key business trends, and providing WBEs with vital access to WBENC Corporate Members. This year's sessions included ways in which WBEs can expand their businesses in alliance with prime suppliers and other WBEs.
"The Summit & Salute illustrates why WBENC is The Opportunity Connection for women's business enterprises," Denny added. In delivering sophisticated resources and senior-level networking opportunities, WBENC enables the long-term success of women's businesses and the corporations they serve.
About WBENC: The Women's Business Enterprise National Council (WBENC) is the leading advocate for, and authority on, Women's Business Enterprises (WBEs) as suppliers and vendors to the nation's corporations. Founded in 1997, WBENC is also the nation's leading third-party certifier of businesses owned and operated by women, with over 10,000 WBENC-certified WBEs and WBENC certification accepted by more than 1,000 corporations, representing America's most prestigious brands. Throughout the year, WBENC and its RPOs provide opportunities for interactions between more than 250 member corporations and certified WBEs at business building events and other forums. WBENC is a 501(c)(3) nonprofit organization that seeks and accepts donations from corporations, foundations and individuals that support its mission and programs. For more information, please go to http://www.wbenc.org.
About One Safe Place Media Corporation: One Safe Media Corporation (OSP), based in Dallas, TX, is an offsite data protection company, specializing in Online Data Backups, Offsite Tape Storage Video Tape & Film Archiving and Media Destruction. Founded in 1985, the company began offering the very best in offsite tape storage more than two decades ago and then added video tape and film archiving. In 1997, One Safe Place became one of the first companies in North America to provide online server backups. One Safe Place protects more than 50 of the Fortune 1000 and businesses worldwide. For more information, http://www.onesafeplace.com
###