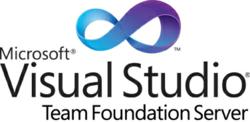 With mainstream support for Visual SourceSafe ending next year, we want to help VSS users make the move to source control with Team Foundation Server
Pasadena, CA (PRWEB) May 17, 2011
DiscountASP.NET, a leader in global Team Foundation Server (TFS) hosting, announces free migration from Visual SourceSafe (VSS) to their Team Foundation Server (TFS) hosting solution until June 30, 2011.
"With mainstream support for Visual SourceSafe ending next year, we want to help VSS users make the move to source control with Team Foundation Server," said Takeshi Eto, VP Marketing and Business Development at DiscountASP.NET. "For a limited time, we are willing to put TFS hosting to the test. We will help developers migrate from VSS to TFS and they can experience TFS hosting firsthand and the first 30 days are free to boot."
Microsoft Visual Studio Team Foundation Server 2010 is the collaboration platform that is at the core of Microsoft's application lifecycle management solution. With DiscountASP.NET's hosted TFS solution, Microsoft developers can use familiar Visual Studio development tools to manage source control and track work items and bugs, whether the developer works alone or with a team of developers.
Due to the potential complexity in migration, to qualify for this free VSS migration offer, DiscountASP.NET requires pre-screening and approval. Interested parties can contact DiscountASP.NET for more details.
The TFS hosting account comes with one collection, within which developers can manage unlimited projects. For more information, visit http://www.discountasp.net/tfs
About DiscountASP.NET
DiscountASP.NET is an innovative leader in hosting solutions for ASP.NET developers, focused on providing the best value in ASP.NET web hosting and Team Foundation Server hosting. A Microsoft Partner with the Gold Hosting Competency, DiscountASP.NET recently launched TFS hosting in Europe and hosted Urban Turtle scrum tools. As a leader in cutting-edge ASP.NET web hosting, DiscountASP.NET supports the latest Microsoft stack including support for ASP.NET 4, MVC 3, Razor View Engine, WebMatrix, and web deploy. Through strong word-of-mouth and their commitment to .NET developers, DiscountASP.NET has become the choice for affordable enterprise-class ASP.NET web hosting and TFS hosting. For more information, visit http://www.DiscountASP.NET.
All trademarks are the property of their legal owners.