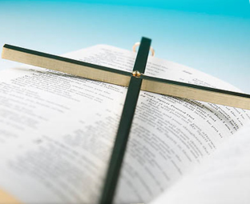 The complexity of Christianity and utilizing its strong focus poses many questions to anyone wanting to keep spirituality throughout their treatment and recovery; therefore, The Recovery Place has launched ChristianDrugAbuse.com
Fort Lauderdale, FL (PRWEB) May 13, 2011
Alcohol and drug addiction is a multifaceted disease that requires individualized and client-centered treatment for the best chance in successful addiction recovery. The Recovery place is dedicated in providing the best possible client-centered treatment through multiple drug rehab programs including dual diagnosis treatment for those suffering of addiction and a psychological disorder simultaneously, family therapy, drug rehab, alcohol abuse treatment, and most notably, Christian drug abuse.
Many addicts fall into alcohol and drug addiction because their life lacks structure and the guidance we all need from time to time. The Recovery Place Christian drug abuse treatment program combines effective traditional therapy with the structure and guidance provided through teachings of the Bible. It is a positive approach to better equip an addict with practical and spiritual understanding of how to best combat against relapse.
That being said, many questions arise in choosing the right alcohol abuse and drug rehab program best suited for you. The complexity of Christianity and utilizing its strong focus poses many questions to anyone wanting to keep spirituality throughout their treatment and recovery; therefore, The Recovery Place has launched ChristianDrugAbuse.com, a website dedicated to answering any and all questions about Christian drug abuse treatment.
ChristianDrugAbuse.com also takes the time to provide helpful resources and information to the Christian communities that seek information for someone suffering of drug addiction, as well as a frequently updated blog and applied Bible scripture.
The Recovery Place encourages feedback on this new site to continually update and provide the best and most helpful information for those in need. Anyone can comment on any page using a Facebook, Yahoo, Hotmail, or AOL account and can connect with The Recovery Place via Blog RSS feeds, Facebook and Twitter.
###