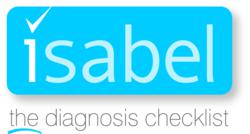 For the first time, information will be modeled around the patient's features offering clinicians an immediate head-start on diagnosing and treating their patients.
Ann Arbor, MI (PRWEB) May 12, 2011
Isabel Healthcare and the BMJ Group are pleased to announce their intent to form an international partnership to offer a fully integrated version of their class leading decision support products. This partnership will provide an innovative and powerful new decision support solution for clinicians.
Under the agreement, the unique ability of Isabel to produce a differential list using multiple patient specific clinical features will be merged with Best Practice's comprehensive knowledge base to create an even richer clinical experience for users.
This powerful and innovative new product will enable front line clinicians to mobilize the extensive knowledge base of Best Practice around a patients' clinical features using Isabel's unique functionality, supporting better, more personalized decisions and improving the quality of care.
Dr. Rubin Minhas, Clinical Director for Best Practice stated, "This new product will usher in the next generation of decision support affording more personalized and accurate decisions. For the first time, information will be modeled around the patient's features offering clinicians an immediate head-start on diagnosing and treating their patients."
The new Isabel/Best Practice solution will be released in the third quarter of 2011 when the complete functionality of the new product will be also unveiled.
Isabel Healthcare provides a web-based application called Isabel, the worldwide leading diagnosis decision support system designed to help clinicians with diagnostic doubt. For a given set of signs and symptoms, Isabel presents the clinician with a list of likely diagnoses to consider, and each diagnosis is linked to knowledge to help with further investigation and management. The Isabel system has been extensively validated over a decade and is currently being used by leading healthcare systems across North America and Europe.
"We are very excited that the BMJ Group and Isabel are joining forces to provide an integrated best-in-class solution to clinicians at the point of care," said Don Bauman, Isabel Healthcare CEO. "This strategic partnership enables us to provide a practical, evidence based tool to support clinical decision making from diagnosis to treatment at an affordable price."
Best Practice is a new point of care decision support tool created by the BMJ Evidence Center that builds on the success of Clinical Evidence, the internationally respected and gold standard evidence based resource. Structured around the patient consultation, Best Practice is a blend of evidence and expert guidance, covering diagnosis, treatment management and prevention for over 1,000 diseases.
About Isabel Healthcare
Isabel Healthcare Inc. was founded in 2000 by Jason Maude and is named after Maude's daughter who almost died after a potentially fatal illness was not recognized. For over 10 years, Isabel Healthcare has provided the Isabel diagnosis decision support system to hospitals, physician practices and individual physicians and gained peer reviewed validation and unmatched experience. Today, Isabel is the only diagnosis decision support system fully integrated with EMR and is used by thousands of physicians, nurse practitioners, physician assistants and students world-wide, providing diagnostic support and education by broadening their differential diagnostic considerations. Connect with us at info@isabelhealthcare.com, 734-332-0612 or http://www.isabelhealthcare.com or http://www.twitter.com/isabelhealth to learn more.
About BMJ Group
BMJ Group is a global provider of trusted and independent medical information and services for healthcare professionals. The BMJ Evidence Center provides evidence-based decision support to healthcare professionals at the point of care. It is internationally renowned for its independent, thorough and robust analysis and synthesis of clinical research. BMJ Group is owned by The British Medical Association. http://group.bmj.com
Contacts:
Don Bauman, Isabel Healthcare CEO
Tel: +1 734 332 0612
Email: don.bauman(at)isabelhealthcare(dot)com
Trish Joyce, US Marketing Manager, BMJ Group
Tel: +1 303 771 5159, Mobile: +1 720 351 8946
Email: tjoyce@bmjgroup.com
Emma Dickinson, BMJ Group Press Officer
Tel: +44 (0)20 7383 6529, Mob: +44 (0)7825 118107
Email: edickinson(at)bmjgroup(dot)com
###