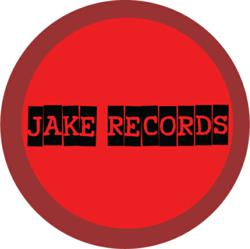 Las Vegas, NV (PRWEB) May 13, 2011
Jake Records, a leading independent record label, was named a Finalist today in the Marketing Campaign of the Year category (for Media & Entertainment) in The 2011 American Business Awards. The company was nominated for its one of a kind marketing campaign in support of Hip Hop recording artist BINC's "Sampler" album, released globally via the company's distribution channels. The BINC Sampler album was conceived by the company as a tool to help introduce music fans to the new artist ahead of his debut album release. It was released in the fall of 2010 as a free compact disc, which was handed out to thousands of music fans across the United States. It was also made available via online channels, and especially through the Amazon.com MP3 store as a free download. It has remained a Top 200 free release at Amazon since, peaking at #34.
The American Business Awards are the nation's premier business awards program. All organizations operating in the U.S.A. are eligible to submit nominations – public and private, for-profit and non-profit, large and small.
This year's Stevie Award winners will be announced during the annual gala on Monday, June 20 at the Marriott Marquis Hotel in New York City. More than six-hundred executives from across the U.S.A. are expected to attend. The event will benefit Camfed (camfed.org), which fights poverty and HIV/AIDS in Africa by educating girls and empowering women to become leaders of change. The ceremonies will be broadcast on radio nationwide by the Business TalkRadio Network.
Jake Records was founded in Seattle in January of 2008 and has been a fast-growing presence in the music industry since. The company's fresh approach to marketing and growing the business is watched by many in the entertainment industry. On the nomination and selection as a finalist, Jake Records Founder and CEO Scott Thomas said "the Jake Records team is both honored and humbled by this recognition. We've worked very hard to carve out our own place in the highly competitive music business, and I'm thankful that our work is being widely appreciated."
Today's announcement marks the second time the company has been a finalist in the competition, having been named a finalist in 2009 as well. More than 2,800 nominations from organizations of all sizes and in virtually every industry were submitted this year for consideration in more than 40 categories, including Most Innovative Company of the Year, Management Team of the Year, Best New Product or Service of the Year, Corporate Social Responsibility Program of the Year, and Executive of the Year.
Finalists were chosen by business professionals nationwide during preliminary judging in April and May. Stevie Award winners will be selected from among the Finalists in each category next week by members of 10 specialized final judging committees. More than 150 executives will have participated in judging this year.
"One thing the company has always been proud of is our unique approach for how to get things done," said Jake Records VP/Operations Aaron Jones. "That also translates into our marketing campaigns. With such a heavy and growing emphasis on digital music sales, we feel that the innovations we've put into place give us a real advantage over most other small record labels. The fact that our efforts are now award fodder certainly help to cement that for us," he added.
Details about The American Business Awards and the list of Finalists in all categories are available at http://www.stevieawards.com/aba.
About Jake Records: Jake Records is a leading independent record label founded in 2008. The label boasts an impressive catalog of artists including multi-platinum selling Hip Hop legends Digital Underground, BINC, Westside Bugg, producer Dae One, and more. Jake Records music is distributed digitally by IRIS Distribution. Jake Records is online at http://www.jakerecords.com or on Twitter via @JakeRecords
About the Stevie Awards: Stevie Awards are conferred in four programs: The American Business Awards, The International Business Awards, the Stevie Awards for Women in Business, and the Stevie Awards for Sales & Customer Service. Honoring organizations of all types and sizes and the people behind them, the Stevies recognize outstanding performances in the workplace worldwide. Learn more about The Stevie Awards at http://www.stevieawards.com.
Sponsors and partners of The 2011 American Business Awards include Infogroup, IBM Netezza, American Support, Citrix Online, Epic Media Group, High Performance Technologies Inc., iolo technologies, LifeLock, Merisel, PetRays, SDL, SoftPro, and Vérité, Inc.
###