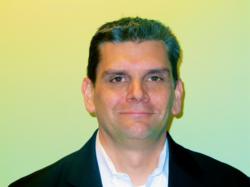 John brings a wealth of transactions and asset management experience to our company and our clients
Rockville, MD (PRWEB) May 12, 2011
John J. Majeski has joined The Donaldson Group (TDG) of Rockville, MD as Vice President and Director of Acquisitions.
"John brings a wealth of transactions and asset management experience to our company and our clients," said Carlton Einsel, Executive Vice President, The Donaldson Group. "He will be focused on further expanding The Donaldson Group's acquisition efforts and deepening the strength of our acquisitions team."
Prior to joining TDG, John was Principal of the Majeski Group LLC in South Riding, VA, where he provided multifamily consulting services for both conventional and affordable housing. Before that, he served as Vice President at AIMCO Capital, where he managed AIMCO's Washington, DC office handling acquisitions, dispositions, and asset management.
Earlier in his career, Mr. Majeski served as Vice President at Apollo Housing Capital (now RBC Capital Markets), where he focused on origination, acquisition, and financial underwriting of low income, federal historic, and state tax credit housing investments. Other employers have included JER Hudson Housing Capital and the National Corporation for Housing Partnerships (NHP). John is a 1993 graduate of James Madison University, where he earned a Bachelor of Business Administration degree in Management.
Founded in 1998 by Walter R. Donaldson, CPM, The Donaldson Group is a full-service real estate management and investment firm offering comprehensive services and expertise in property and asset management; accounting and financial management; investment, underwriting, acquisition analysis, construction management, and renovation services. Since 2003, TDG has advised clients on the acquisition of approximately 11,000 multifamily units valued at over $1.25 billion, and has taken over management of approximately 16,000 units. During the same time period, TDG has advised clients in disposing of over $1 billion in real property investments, comprising approximately 8,400 units, and has managed over $125 million worth of renovation work. For more information, visit http://www.thedonaldsongroup.com.
###