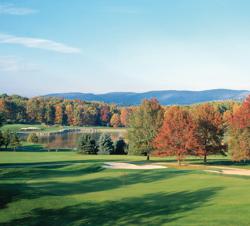 The Village Movement-Neighbors helping each other as they Age
Fayetteville, PA (PRWEB) May 13, 2011
It's been dubbed the Village Movement and Aging in Place, among other things. Whether a movement or a lifestyle, the concept of people remaining in their homes as they age – with a little help from their neighbors – is taking off all over the country, including at the Penn National Community. Penn National Golf Course Community.
Beacon Hill is generally regarded as where the Village movement began when residents of this historic Boston community banded together to offer a variety of services, in a kind of one-stop shopping format for member residents. Services included a wide variety of things to make like easier, including referrals to a vetted list of providers, group discounts, transportation, volunteer help, etc.
The Village Movement has been spreading throughout the country, and Penn National is one of the few examples of such a community in a small-town setting.
Penn National's program, called SNaP, is a success by a variety of yardsticks but the real measure of success is whether SNAP is achieving what its founders set out to do – to help community members stay in their homes, as opposed to moving to assisted living or nursing facilities, by providing them with help with transportation, simple home maintenance tasks, home repairs and other needs. The network is based on community volunteers and a list of local contractors and service providers who SNAP assembles at favorable rates to members.
###