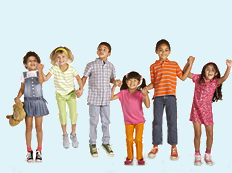 As a company of educators, we understand the need for readily accessible data along with the importance of user friendliness
Roanoke, Va. (PRWEB) May 16, 2011
Eleven school divisions in Virginia have received a total of nearly $450,000 in grants from the Virginia Department of Education to subscribe to software created by Interactive Achievement.
The company's Longitudinal Data System helps educators use data for planning instruction, for measuring and improving student performance, and for assessing teacher effectiveness.
The $448,554 grant was awarded to 11 Virginia School districts: Botetourt County, Buena Vista, King George County, Lancaster County, Middlesex County, Montgomery County, Orange County, Roanoke County, Rockbridge, Surry County and Westmoreland County.
These 11 divisions partnered with Interactive Achievement to submit the grant.
The system will enable school districts to consolidate information from fragmented sources so that data-driven decision-making can become easier and more readily accessible for division administrators.
By subscribing to the longitudinal data system in development by Interactive Achievement, districts will have the ability to access multiple data sources, including Standards of Learning (SOL) scores, benchmark data, other test results, student class grades, and demographic data. Complete student profiles will be available in one centrally located, web-based location while carefully maintaining and safeguarding student privacy.
The data warehouse is expected to be operational by March 1, 2012.
"Projects were selected for funding based on alignment with state and federal objectives, feasibility and technical merit, actual or potential benefit to multiple school divisions, detail and rationality of proposed budgets, involvement of stakeholder groups, and the strength of plans for measuring success," the Virginia Department of Education said.
"Interactive Achievement is excited to begin working with these 11 outstanding divisions in a collaborative effort to create a better data management system," said Jonathan Hagmaier, the company's CEO. "As a company of educators, we understand the need for readily accessible data along with the importance of user friendliness."
About Interactive Achievement
Interactive Achievement employs current and former educators to create high-quality student assessment software for school districts in response to the overwhelming need for better benchmark assessment tools. Interactive Achievement's fully integrated Standards-based testing system gives educators accurate formative and interim assessments of student performance throughout the school year so students can be better prepared for the end-of-year testing, raising the bar for statewide exams. Interactive Achievement has demonstrated its value in 81 school districts in Virginia and North Carolina, with more than 239,000 students having answered more than 138 million questions on nearly 5 million tests. To learn more, please visit http://www.interactiveachievement.com.
# # #