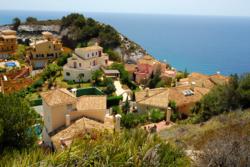 (PRWEB UK) 16 May 2011
Guests staying at La Manga Club during 2011 can now benefit from the healing powers of Reiki, a technique developed in 1922 by Japanese Buddhist Mikao Usui.
Reiki healing treatments are now being offered at the Spa at La Manga Club. Reiki is a popular and widely used healing technique, and it has been approved by the World Health Organization as a complementary therapy. Guests can experience the power of Reiki themselves on their next visit to the resort.
Reiki is a form of complementary and alternative medicine, where specially trained practitioners transfer healing energy through their palms to the patient. Mikao Usui developed the technique after a 21 day Buddhist training course held on Mount Kurama in 1922, where he spent his days meditating, fasting, chanting and praying. He claimed to have a mystical revelation where he gained the knowledge and spiritual power to channel healing energy through his body and use it to treat others.
By channelling the positive healing energy, Reiki practitioners are said to activate their patients' body's own healing mechanisms. This is achieved by aligning and harmonizing the "chakras", which are thought to be essential energy centres within the body. By bringing the chakras together in harmony, Reiki helps to rebalance the body's physical, mental and emotional health.
Immediate effects of Reiki include a feeling of relaxation and tranquillity, an increase in energy, and an enhanced sense of wellbeing. Please note that Reiki sessions and other treatments at the Spa at La Manga Club should be booked in advance.
The Spa at La Manga Club is an ideal place to try Reiki for the first time, as it is one of the most beautiful, stylish and well equipped spas in the region. These modern facilities create a beautiful and peaceful environment, where every detail is carefully constructed to add to the pleasure of the experience. As well as the many treatment rooms, guests have access to the steam room, sauna and swimming pool. Located within the Las Lomas village, near the luxury La Manga Club villas, the Spa La Manga Club was born out of a long tradition of spa ritual in the Spanish Region of Murcia.
Spas originated in this area in Roman times, when locals discovered the healing properties of the thermal waters that they found north of the city of Murcia and the outdoor mud baths of the Mar Menor.
In addition to Reiki, the Spa will also offer many other signature treatments and rituals that promise to lift the spirits and calm the minds of their visitors. The Hawaiian Lomi Juma treatment is a traditional Hawaiian massage that energises and uplifts, and the Indian Floral treatment is a relaxing Indian-style massage with warm sacs of jasmine, citrus blossom and rose petals.
The Therapeutic Mar Menor mud treatment is a very indulgent natural spa treatment, featuring mud from the Mar Menor which is Spain's answer to the Dead Sea. This mineral rich mud is renowned for its healing and beautifying properties. The treatment includes a full body warm mud wrap and an invigorating facial massage. This luxurious treatment is said to reduce pain from aching joints and muscles, smooth and soften skin, and give an overall feeling of relaxation.
Many visitors love to escape to this award-winning resort for a relaxing getaway in order to spend some much needed time treating themselves to therapeutic treatments and beauty procedures, and now with the new Reiki treatment guests will have even more choice of ways to relax.
Information For Editors
Select Resorts
Telephone: +44 (0)1202 765011
Established in 1982, Select Resorts is a leading villa holiday operator based in Dorset (UK). For over 25 years we have prided ourselves on offering our guests handpicked, quality accommodation, in some of the most premium resort destinations all over the world.
# # #