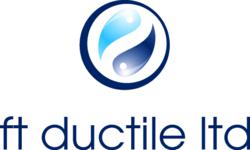 London, UK (PRWEB) May 13, 2011
FT Ductile Systems, sister company to FT Pipeline Systems, is now advising its customers and those looking to lay piping that regular maintenance of pipe fittings is essential to avoid damage and costly repairs of pipe systems.
It is vital to conduct regular system maintenance to ensure a pipe system remains in suitable working order. Regular maintenance ensures the many different components of a pipe system, such as pipe joints and pipe adaptors, remain in full working order. Without regular inspections, pipe systems may begin to deteriorate, which could lead to damage on a much larger scale. This may also lead to highly inflated costs, as a company looks to determine the location of the breach in the pipe system, how the problem can be resolved, and whether it requires the assistance of external contractors.
Pipe repairs on a large scale are likely to incur high costs, which companies will look to avoid where possible. Systems could fail for several reasons, through accidents, vandalism, or simply due to natural wear-and-tear. Problems that aren't treated immediately may lead to greater damage and large areas of a pipe system being removed or replaced. This is likely to greatly inflate costs which could have been kept low had the company carried out regular maintenance.
Duncan Frazer, Managing Director of FT Ductile Ltd, said: "Regular pipe system maintenance is essential for companies looking to reduce costs associated with pipe repair. Systems that aren't maintained regularly are more likely to encounter problems, which in turn are likely to entail costs that far outweigh those associated with regular maintenance check-ups. As such, it is vital for companies to conduct maintenance if they wish to keep repair costs to a minimum."
FT Ductile Ltd is the leading UK provider of quality ductile iron pipes. For more information on the range of available piping and accessories, visit http://www.ftductile.co.uk or call 01543 416894
###