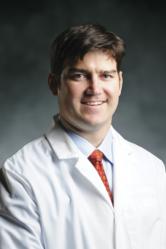 "There have been many changes in weight loss surgery in the past 2 years including new insurance guidelines, new procedures, and revised BMI guidelines from the FDA. I'm looking forward to answering your questions during my online chat," said Dr. Seger.
San Antonio, TX (PRWEB) May 13, 2011
BMI of Texas, which specializes in a variety of weight loss surgery procedures in Texas, today announced bariatric surgeon Mickey Seger will participate in a live online chat about weight loss on MySanAntonio.com on Wednesday, May 19, 2011 at 11:30 a.m. (CST). After logging on to http://blog.mysanantonio.com/live-chats/, participants will have the opportunity to ask Dr. Seger questions about obesity and weight loss surgery.
There have been many changes in weight loss surgery in the past two years including new insurance guidelines, new procedures, and revised BMI guidelines from the FDA. Dr. Seger will address these changes and answer questions about who is appropriate for which kinds of surgery, medical weight loss, surgery costs, insurance trends, and much more. To access the weight loss chat or submit a question prior to the event, visit http://blog.mysanantonio.com/live-chats/2011/05/bariatrics-health-chat-may-19-2011/
San Antonio regularly ranks as one of America's fattest cities and research has shown that people who are more than 100 pounds overweight have very little chance of losing the weight and keeping it off long-term without surgical intervention. Several recent studies have demonstrated that bariatric surgery can prevent and/or resolve medical conditions such as diabetes. There is also evidence that sustained weight loss from bariatric surgery can impact and decrease the risks of several different kinds of cancers, as well as decrease joint pain and improve blood pressure.
Board-certified surgeon, Dr. Seger is highly regarded in the field of bariatric surgery and was recently recognized as one of the 2011 Best Doctors in America® by Best Doctors, Inc. He has performed more than 700 weight loss surgery procedures including laparoscopic gastric band (Lap-band and REALIZE band), laparoscopic gastric bypass, sleeve gastrectomy and STOMAPHYX. Dr. Seger also regularly performs revision surgeries to correct and repair problems related to previous bariatric procedures. He and his partner, Dr. Terive Duperier, are designated a Bariatric Surgery Center of Excellence® by the American Society for Metabolic and Bariatric Surgery and have been repeatedly recognized as "Top Doctors" by Scene in SA magazine. In 2009, Dr. Seger was named one of San Antonio's "40 Under Forty" business leaders by the San Antonio Business Journal.
BMI of Texas assists patients throughout their entire weight loss journey. After attending a free, educational seminar and learning about the various types of weight loss surgery procedures, patients are assigned a patient advocate to help coordinate the often-confusing paperwork and insurance stipulations necessary for surgical intervention. Post-operatively, the doctors continue to follow their patients to ensure long-term weight loss success.
Additionally, Dr. Seger and Dr. Duperier perform a full spectrum of advanced laparoscopic procedures, including laparoscopic Nissen Fundoplication (anti-reflux surgery), laparoscopic colon surgery, laparoscopic pancreatic surgery, and laparoscopic hernia surgeries. BMI of Texas can be reached via telephone at (210) 615-8500 or bmioftexas.com.
###