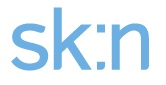 (PRWEB UK) 13 May 2011
Sk:n, one of the UK's leading suppliers of laser hair removal treatments is offering an amazing 30 per cent discount on laser hair removal courses.
This offer, only available until 16th May 2011- limited time only, also comes with a free consultation and test patch, so book now to avoid disappointment.(T&C's available on request)
Laser hair removal is a safe, long-term solution to unwanted or excess hair for both men and women. The treatment is suitable for most areas of the face and body, and will leave skin feeling soft and smooth.
With laser hair removal you can choose to enjoy smooth skin day after day - and say goodbye to waxing and shaving.
sk:n brings you cutting-edge technology combined with leading medical specialists who can provide expert solutions to any of your skin-related problems, including combating lines and wrinkles, and removing unwanted tattoos.
About sk:n clinics:
Established in 1990, sk:n has 20 years of experience and has carried out over 3 million treatments on more than 300,000 clients. sk:n clinics was the first network of clinics to be registered on the 'Treatments you can Trust' register from the IHAS and is the UK's leading provider of affordable and innovative laser and rejuvenation treatments, including laser hair removal, injectable treatments, botox and acne treatments.
Each of its 37 clinics nationwide is registered with the Care Quality Commission and each highly-trained team is headed up by an expert medical director. 10% of the UK's leading dermatologists work for or with sk:n.
http://www.sknclinics.co.uk
Telephone - 0800 822 3305
###