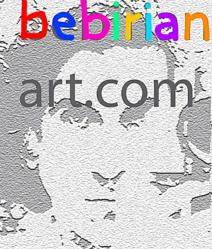 This new concept for my art meshes much better with the changing economy and times
Forest Hills, NY (PRWEB) May 17, 2011
In an effort to bring art to a wider audience, Walter Paul Bebirian, world renowned photographer and artist, has made his images available to anyone, anywhere, anytime through the creation of The Bebirian Art Collection, available as an online art gallery. This endeavor brings his artistic prints and photos to the modern, digital market and accommodates the changing landscape of today's society. The fine art prints and canvases are only available through the site and there are currently over 79,000 images available.
"No longer will admirers of my art have to pay transportation costs to visit a local or international gallery or accommodate gallery hours. This new concept for my art meshes much better with the changing economy and times," states Bebirian.
Bebirian's art in his collection is considered FluctuatingAbstract ionism. Visitors can read more about Bebirian's style by reading his blog and browsing the site.
Below is a comment made from a visitor to the interactive art gallery:
"Your artwork is both unique and inspiring. When I looked at your gallery, here online, I felt the need to cry tears of joy. It's probably because I'm so blown away by the talent God has given you. And a little bit jealous; I must admit! Its 12:40 a.m. and I'm still awake all because I have been scrolling through your gallery for hours and I can't wait to see what's next! When I think about how young you were when you discovered this talent, my heart drops and I get butterflies in my stomach. I'm 15 and have admired photography and other art, since I was 10. Your artwork is stunning. I could sit and stare for hours, wondering what you were thinking while designing these wonderful pieces of heaven. You're my hero & inspiration."
Viewers of the online art gallery can purchase their selections, and in doing so they can become a part of the creative process, as well. Once an image is selected, clients are taken to an area of the site where they can choose the size of the exquisite fine art print, the paper type for prints or a creation on canvas, and they may choose to have the images framed. Making these choices means that each client takes part in the creative process.
"Taking part in the creative process further illustrates the fluctuating dynamic of artist and client in a changing world," points out Bebirian.
On the business side of this interactive art gallery is the opportunity for art enthusiasts to share in the profit of print sales. Anyone who directs a friend or colleague to the online art gallery and a purchase is made, the person making the referral can get 20% of the profit for the piece when they provide a copy of receipt from the purchaser and a letter stating the nature of the referral from the purchaser. For more information, visit his sales blog and follow detailed instructions.
To view The Bebirian Art Collection or to make a purchase, visit The Bebirian Art Collection website.
About Walter Paul Bebirian:
Walter Paul Bebirian is a world-renowned photographer and artist. He has been creating works of art since 1958 and now brings his art collection to the modern era by making it available to countless viewers around the globe and inviting art buyers to become part of the creative process.
###