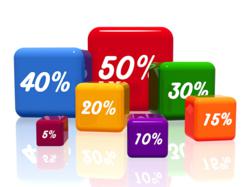 Hackensack, NJ (PRWEB) May 18, 2011
BaiduHotel offers an entirely new and fun way to save money on hotel travel this summer. Users have the opportunity to purchase hotel gift certificates at a discount with BaiduHotel auctions which they can use to save money on their next hotel stay. The hotels featured on BaiduHotel are happy because they love new customers, and users are delighted with their amazing savings.
BaiduHotel sells hotel gift certificates at a discount using "penny auctions" which are the hottest form of e-commerce available today. In a penny auction, users purchase bid credits in advance (sold in bid packages called "Bid Packs") and use them to bid on any item they like on the site. Each bid credit costs just $0.25 each, enabling BaiduHotel to offer amazing discounts on its site.
For those who are not yet familiar with BaiduHotel auctions, it works like this: Each auction starts at the hotel gift certificate's retail price. Every time a bid is placed, the price of the hotel gift certificate goes down by $0.10. As users bid and rebid with each other to push the price down, the discount gets bigger and bigger. The first bidder who clicks the "Buy" button wins the auction, and can purchase the item at a fraction of its retail price. There can only be one winner per auction, and each hotel gift certificate is fully redeemable at its retail price.
BaiduHotel auctions feature hotels from over 10 destination cities across the US and Canada. All hotels are handpicked from the very best accommodations in each city. BaiduHotel has a thorough vetting process to maintain a high level of quality before featuring a new property on its site -- including guest reviews, local press coverage, and feedback from its online community. Users can also search for room availability and compare rates directly from the hotel's auction page.
About BaiduHotel:
BaiduHotel, launched in February 2011, is a site that offers hotel gift certificates and gift cards for less than face value. Its mission is to give members the opportunity to save money on hotel travel year round through its unique, exciting and innovative penny auctions. To start saving money on your next hotel stay, check into BaiduHotel at http://www.BaiduHotel.com
###