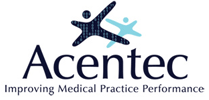 Many medical offices may not be aware of MIPPA, and will suffer for the next two years if they do not comply.
(PRWEB) May 18, 2011
For medical facilities who don't yet use e-prescribing software, many will face Medicare reimbursement cuts if they do not start using it by June 2011, according to the Medicare Improvements for Patients and Providers Act (MIPPA). Because Medicare is such a large source of income for many medical clinics, this penalty will deeply affect many offices.
To avoid getting Medicare payment cuts in 2012 and 2013, medical offices must use e-prescribing for at least 10 patients by June 30, 2011, and 25 patients by the end of 2011. Those that do not meet these requirements will receive a Medicare penalty of 1% in 2012 and 1.5% in 2013.
Not all e-RX systems qualify for this regulation. Acentec, provider of electronic medical records and e-prescribing systems, uses Medinformatix's e-RX module, certified by which does qualify for this act. While it's not required to get the e-RX module in conjunction with electronic medical records, given the economic stimulus for converting to EMR along with the e-prescribing component can save your facility thousands.
"Many medical offices may not be aware of MIPPA, and will suffer for the next two years if they do not comply," said Jeff Mongelli, President of Acentec, "It's our goal to educate people about what they need in an e-prescribing system."
To ensure your Medicare reimbursements don't get cut for the next two years, ensure that your e-RX solution meets the requirements in the MIPPA documentation. Also start now to ensure that you are up and running in time to service a minimum of 10 patients through your e-prescribing solution by June 30, and 25 by year end.
For more information on Acentec's e-RX platform, visit our site or call 800-970-0402 to reach any of our offices nationwide.
About Acentec Inc.
Acentec Inc. is a leading national provider of fully integrated Electronic Health Records. We offer turn-key solutions engineered to maximize a physician's ROI. The products have been built around MedInformatix's 25 years of medical practice workflow expertise. Our product is designed on a single database using Microsoft SQL. Whether the installation is a single physician who went live in 1994, a national Cardiology practice, or one of 15 other specialties we service, we accommodate their needs.
###