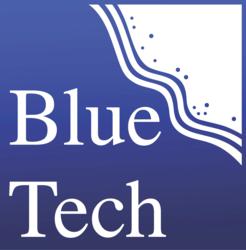 This BPA increases Blue Tech's growing federal customer base for AV and VTC systems.
San Diego, California (PRWEB) May 23, 2011
Blue Tech is proud to announce the recent award of a BPA from the Environmental Protection Agency for the Agency's Video Conference Equipment needs. The period of performance for the BPA, contract number EPA-BPA-11-H-0333, is 4/15/2011 through 4/14/2012. This BPA gives Blue Tech the opportunity to provide the EPA with multiple configurations of video teleconferencing systems for the agency's numerous locations, and increases Blue Tech's growing federal customer base for AV and VTC systems.
Blue Tech holds over 25 years of experience in the Information Technology field, providing procurement, systems integration, and networking infrastructure. Blue Tech also offers the design, procurement, and installation of Video Teleconference/TelePresence and Audio Visual solutions for customers throughout the United States, as well as overseas. From desktop systems to large enterprise installations, Blue Tech has the technical expertise to deliver customers not only AV/VTC capability but incorporate this growing field into the overall IT design. For Federal customers with specific needs, Blue Tech can design and install customized video teleconferencing systems, such as the ability to operate in both non-secure and secure mode.
For more information on Blue Tech, visit http://www.bluetech.com.
About Blue Tech Inc.
Blue Tech is an information technology solutions and professional services company focused on serving customers in the federal government and defense industry. Incorporated in 1984, Blue Tech is headquartered in San Diego, CA and has offices in Los Angeles, Monterey, and Sacramento, California and Seoul, South Korea, as well as an outside sales force working in the Washington, DC area. Blue Tech is a Woman Owned (WOSB and EDWOSB), HUBZone, and Small Disadvantaged Business (SDB) and ISO 9001:2008 certified in systems design and integration, infrastructure installation, and computer hardware and software sales and service.
###